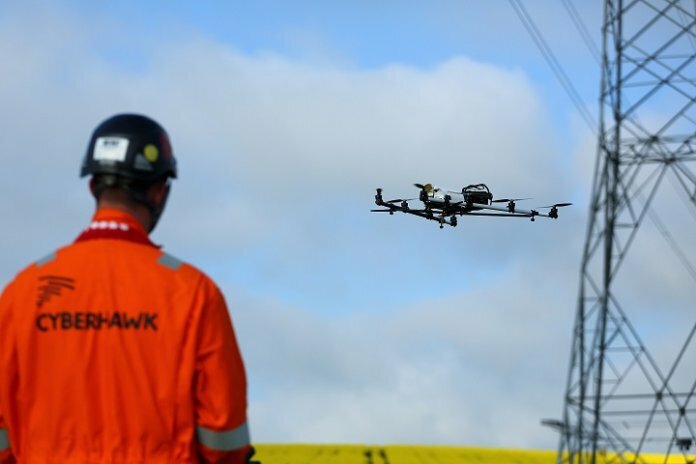 Cyberhawk Innovations Ltd., a provider of drone inspections and asset visualization software for energy infrastructure, has been acquired by funds advised by London-based Magnesium Capital LLP.
To date, Cyberhawk has flown more than 30,000 commercial missions in more than 30 countries. Recently, the company developed cloud-based, AI-enabled visual asset management software known as iHawk, which uses high-resolution imagery to digitize industrial infrastructure assets. iHawk is already supporting multiple energy multinationals, according to Cyberhawk.
The new transaction facilitates a full exit for the company's existing institutional investors, Scottish Equity Partners and Scottish Investment Bank, as well as provides additional growth capital to fund further stages of software development and a U.S. expansion. Headquartered near Edinburgh, Scotland, Cyberhawk also has locations in Houston; Abu Dhabi, the United Arab Emirates; and Kuala Lumpur, Malaysia.
"Over the last 10 years, with the support of Scottish Equity Partners and the Scottish Investment Bank, our team has not only built a thriving, profitable business but has played a critical role in the creation and digitization of the entire unmanned aerial vehicle (UAV) inspection industry," comments Chris Fleming, CEO of Cyberhawk. "We are extremely proud to have established a globally renowned reputation and to be relied upon by many of the world's largest energy companies.
"This next phase of growth is a very exciting time for the business," he continues. "We see a huge opportunity in the U.S. market, a region in which we are already using our credentials and mature, trusted UAV data-capture solutions as a springboard for growth. Another important area of development is iHawk."
Magnesium's managing partner, Ian Jones, who is joining the Cyberhawk board, says, "Chris and his team have positioned Cyberhawk at the forefront of innovations in the UAV inspection market, revolutionizing the way clients can visualize and manage critical asset information in order to improve planning and decision-making. We look forward to working with the business through its next phase of growth as it further develops its technology and software solutions."
Equity finance was provided by funds managed by BMO Global Asset Management and advised by Magnesium, and debt finance was provided by Clydesdale Bank's Growth Finance Team, the existing lenders of the company. The terms of the transaction were not disclosed.