Big names in tech and transportation tend to grab national headlines around developments in unmanned aircraft systems (UAS), especially as they roll out drone delivery services to consumers. The milestones are significant and noteworthy. For example, residents in Christiansburg, Va., can access free drone delivery from Walgreens, FedEx and Sugar Magnolia. UPS just obtained Federal Aviation Administration (FAA) approval as a full-fledged airline for delivery for its Flight First service. Drones will deliver everything from packages to ice cream, and it certainly is exciting – but there is compelling growth for our burgeoning industry for commercial and civil entities.
The likelihood of civil governments, in particular, relying on drones to deliver services recently received a significant boost, thanks to an announcement in Virginia: On Aug. 15, the state's Center for Innovative Technology (CIT) announced a groundbreaking contract that will provide state agencies with easier access to drone services.
The contracting effort, led by Virginia's Department of General Service and the National Association of State Procurement Officials (NASPO), was conducted to befit all 50 states, the District of Columbia and the U.S. territories. The NASPO contract gives any state, locality or publicly funded educational institution the ability to access this unmanned systems services contract with no red tape. Thus, any public entity with access to NASPO's ValuePoint system will have access to drone services at a pre-negotiated rate. For entities that opt into the NASPO-based contract, securing UAS support is as simple as filing a task order.
This contract, a first for the UAS industry, is significant because it makes UAS services readily available to government entities. Public safety organizations that are considering adopting UAS, that need surge capacity, or that want to test a new UAS platform or payload have the ability to tap into the UAS services on demand.
Why is this nationally available contract important? Most notably, it can supercharge the growth potential of UAS service providers by opening access to a large market that can use UAS in almost any workflow. Additionally, drone services can help government agencies more efficiently and safely deliver a wide array of services for their constituents.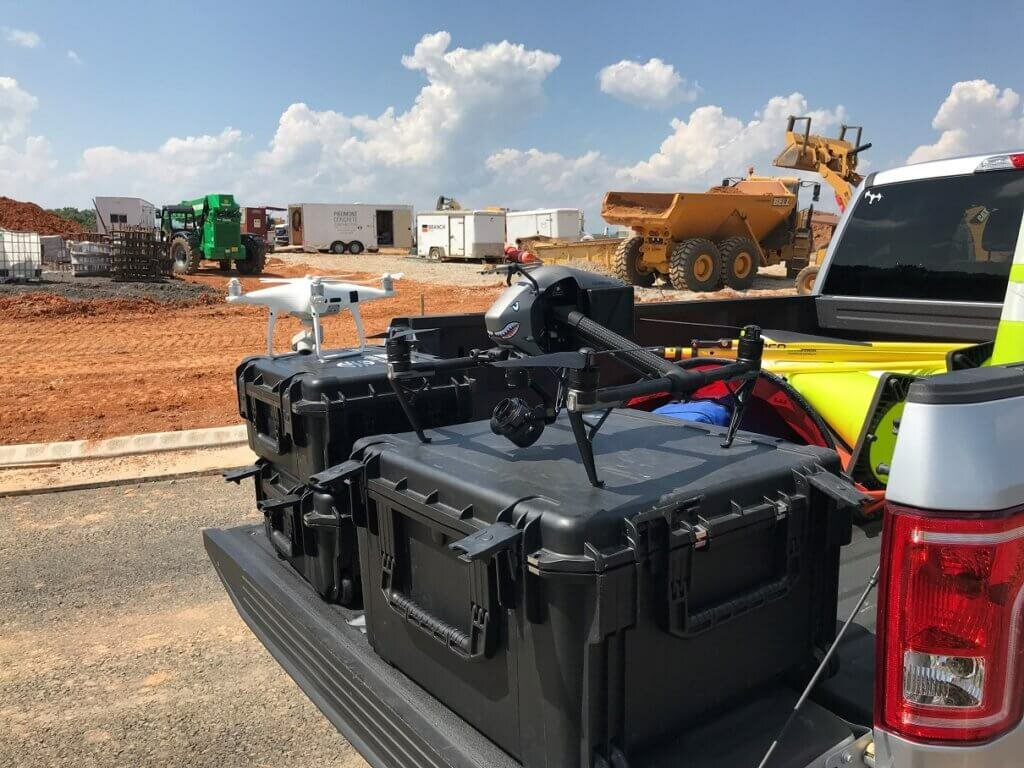 Drones can be leveraged for a wide array of government agencies and departments: e.g., public safety, public works, forestry, agriculture, aviation, education and more. From a public safety perspective, drones can give first responders situational awareness, a unique perspective into a window or the ability to spot an unseen suspect hiding in the woods at night, for example.
The Virginia Unmanned Systems Center at CIT has already conducted a number of public safety workshops, and the Stafford County Sheriff and York County Department of Fire and Life Safety in Virginia have organized highly successful public safety UAS programs.
Beyond public safety applications, UAS can be used to assess damage after a natural disaster, such as a hurricane, and determine the level of danger that remains. From inspections to volume measurements to collecting data for use in virtual construction and building models, drones can enhance government workflows and services. Likewise, the increased use of UAS by governmental entities will transform our sector.
The Virginia Department of Aviation was also awarded a contract to conduct airport obstruction surveys using UAS. The first phase of the work began in 2018, collecting drone data at airports across Virginia. This was used to conduct an engineering analysis for obstructions in the navigable airspace. The program entered its second phase this year with more airports, including some commercial service airports.
As government agencies recognize the value that UAS can deliver, they'll increasingly turn to the technology. As they begin to engage UAS services, it's important that they give consideration to the portfolio of experience a drone provider has, as well as its liability insurance. Taking these factors into consideration ensures the provider is qualified – minimizing the risk for the operation and encouraging a better working relationship, as the provider understands the unique challenges and demands placed on government agencies.
David Barton is chief pilot and director of aerial services at Draper Aden Associates, a Mid-Atlantic engineering, surveying and environmental services firm. He also serves as chair of the Unmanned Systems Association of Virginia and is a member of the Virginia Unmanned Systems Center at CIT's board of advisors. He can be reached at [email protected]