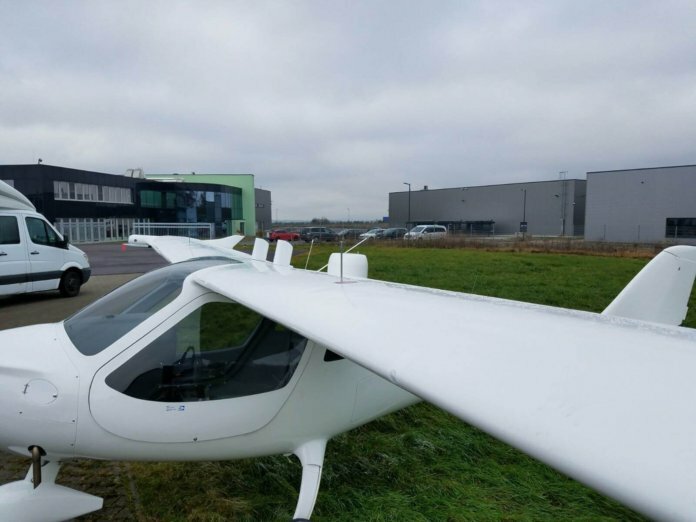 Pentagon Performance Inc. (PPI), a New Jersey-based unmanned aircraft systems (UAS) manufacturing company, has received a Notice of Consideration for Award of a $50 million contract to provide intelligence, surveillance and reconnaissance services to the United Nations' MONUSCO mission, located in the Democratic Republic of Congo.
PPI's medium-altitude, long-endurance UAS, designated the SureCam, will meet an urgent requirement for surveillance operations to support the mission, according to an announcement from the Delaware River and Bay Authority (DRBA), bi-state governmental agency and partner of PPI.
"We are proud to partner with the United Nations to provide critical technology that will protect and assist our United Nations peace-keeping personnel," says Anthony LaSure, president and CEO of PPI. "This award is a great example of the innovative solutions offered by an American company to provide a value-added solution that will ultimately save lives."
PPI submitted its proposal in October 2016 and entered a competitive United Nations Procurement evaluation process. The process included a review of technical and quality requirements specified in the solicitation, financial and commercial requirements against prevailing market conditions, and full supplier evaluation. PPI was approved for the award by the United Nations Headquarters Committee on Contracts and was notified on Sept. 25. The company says it is now in the final stages of contract negotiation for mutually agreeable terms and conditions.
Headquartered in Millville, N.J., PPI says it has partnered with the DRBA, the Cumberland/Salem/Cape May Workforce Development Board, and Cumberland County Economic Development to help grow the drone industry at the Millville Airport. According to the DRBA, PPI's contract with the United Nations will create an immediate need for high-tech and administrative-support jobs throughout the South Jersey area. Furthermore, the company is a minority-owned Disadvantaged Business Enterprise, Veteran Owned Business and Small Business Enterprise.
"Pentagon Performance is at the forefront of the rapidly developing UAS industry, and we're excited that they selected Millville Executive Airport to be their base of operations," comments Thomas Cook, executive director of the DRBA. "PPI's contract with the United Nations is expected to create more than 20 high-tech and administrative jobs at the Millville facility, and their increasing footprint in the UAS industry sets the stage for the Millville Airport and the South Jersey region to become a hub for UAS innovation and manufacturing."