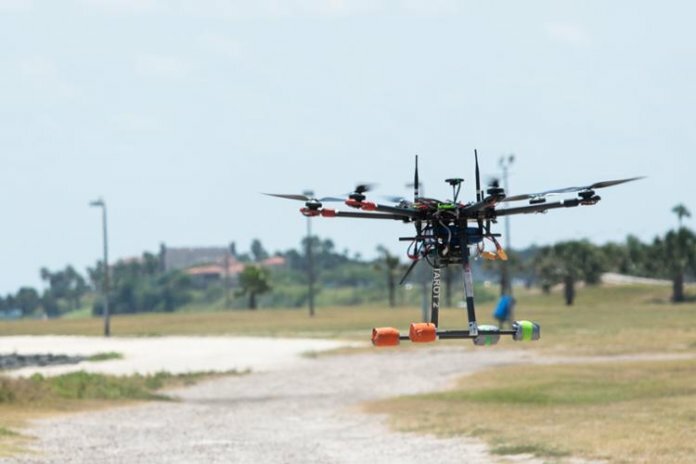 The Texas A&M University-Corpus Christi Lone Star UAS Center of Excellence & Innovation is currently conducting demos of its NASA Unmanned Traffic Management (UTM) project.
The tests commenced on Monday and are expected to be completed on Aug. 23. This project is the culmination of nearly five years of research by NASA and Lone Star UAS for the purposes of safely integrating unmanned aircraft systems into the National Airspace System.
As part of the event, Lone Star UAS, in conjunction with the City of Corpus Christi, the Corpus Christi Police Department, the Corpus Christi Fire Department, the Port of Corpus Christi, and the Corpus Christi International Airport, will be flying aircraft in and around the downtown Corpus Christi area. The testing will temporarily impact some pedestrian and vehicular traffic, the partners note.
On Thursday, NASA has invited media to Corpus Christi to learn more about what it takes to fly drones safely in urban areas. This testing will focus on drone operations at altitudes between 200 and 400 feet within a dense city environment. Along with larger populations, city landscapes present unique challenges to drone traffic management, says NASA. This includes more obstacles to avoid, specific weather and wind conditions, reduced lines of sight, reduced ability to communicate by radio, and fewer safe landing locations. The Corpus Christi activities will test new ways to address these hurdles using NASA's platform and technologies onboard the participating drones.