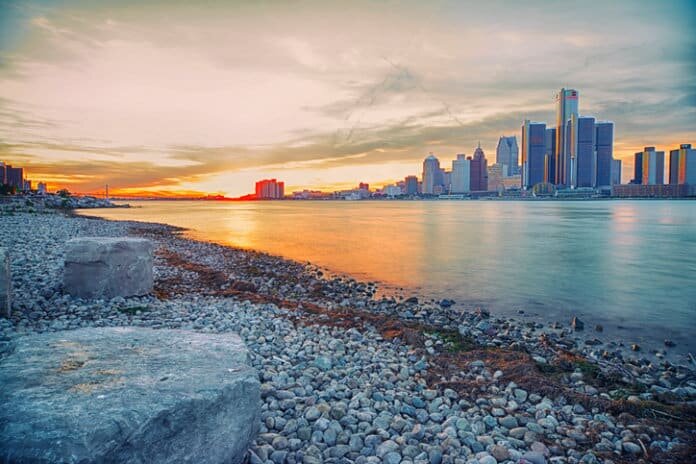 Michigan's Unmanned Aircraft Systems Task Force (UASTF) has released a new report of recommendations presented to Gov. Rick Snyder and the state legislature regarding unmanned aircraft system (UAS) regulations statewide.
According to a press release from the Michigan government, the report respects state and federal areas of authority but also establishes Michigan as a welcoming location to test, develop and deploy drones. The 27-member UASTF was established by Public Act 436 of 2016 when it was signed into law by the governor on Jan. 3, 2017.
"As the use of drones becomes more popular for commercial and recreational use, it is critically important that we develop a statewide policy to ensure the safety of Michiganders while still allowing the creative freedom necessary for developing new applications for this technology," says Snyder. "I appreciate the work this task force has done and look forward to working with my legislative partners to implement their recommendations."
The proposed UASTF recommendations are summarized as follows:
Establish an Unmanned Aerial System Joint Program Office (UASJPO) to coordinate public agency efforts and provide a unified voice for Michigan's citizens seeking UAS information, and recognize the Michigan Unmanned Aerial Systems Consortium or other appropriate entity as the primary association for private entities and universities to collaborate and interface with the UASJPO.

Reaffirm the Michigan Aeronautics Commission as the state body responsible for all aeronautical activity in the state with the authority to develop rules, regulations, policies and procedures for the use and integration of drones in Michigan.

Develop an education and outreach strategy to address coordinated educational outreach efforts for local governments, law enforcement and users.

Design and distribute recommended guidelines for public agency data-sharing and record-retention policies for state agency data collected by UAS.

Recommend the legislature enact legislation establishing an extension of self-principle. This means actions that are currently allowed or prohibited by persons would apply to persons using a drone.

Explore the deployment of a UAS traffic management system in Michigan to explore the feasibility of state airspace protections.

Enact a state law to prohibit drone interference with the operation of key and unique facilities, such as Mackinac Island. Also, clarify Michigan Compiled Laws Section 259.321, which regulates UAS interference with official duties of police officers, firefighters, paramedics, or search-and-rescue personnel in order to ensure other appropriate public safety officials are included.

Coordinate with other state and federal agencies to address current and future regulatory barriers.

Identify opportunities to share technological innovations among industry partners, and expand the mission of the American Center for Mobility to include unmanned systems.
"I would like to thank the members and staff of the task force," comments Mike Trout, the executive administrator of the Michigan Department of Transporation's Office of Aeronautics and chair of the UASTF. "The task force members recognize that public awareness for all users will be essential to prevent misunderstandings, inadvertent violations of laws and potentially dangerous situations. A robust education effort will be a necessary complement to the regulatory framework."
The full report is available here.