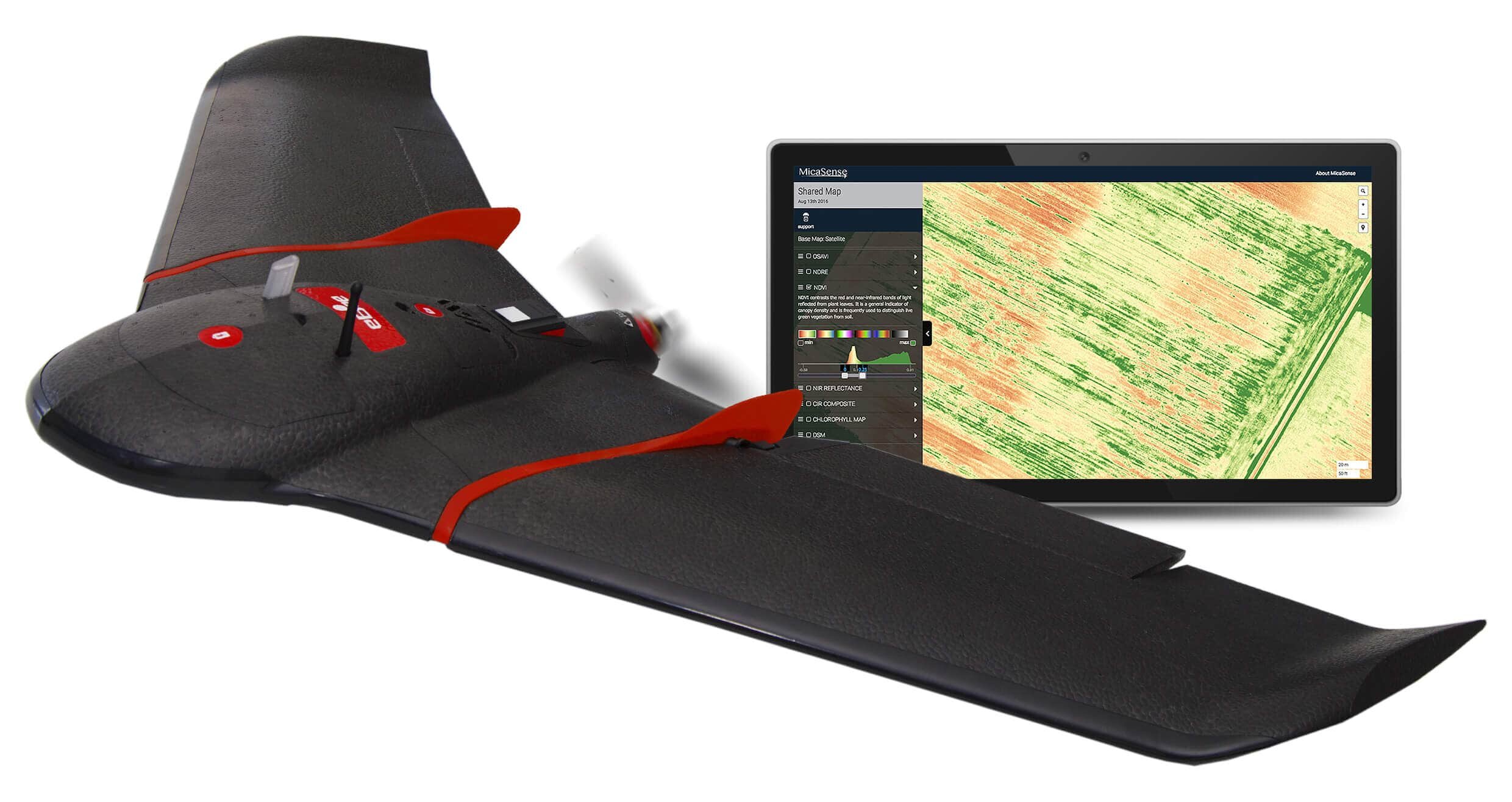 senseFly, a Switzerland-based producer of mapping drones, has signed a commercial agreement with MicaSense, which provides a platform for data gathering, processing and analytics for agriculture.
Under the new partnership, senseFly and its distribution partners will offer MicaSense's Atlas platform alongside senseFly's eBee drones, all of which are compatible with Parrot's multispectral Sequoia camera.
MicaSense Atlas is a cloud-based data processing and analytics platform that generates specialized crop health outputs such as NDVI, NDRE, RGB and chlorophyll maps. With the click of a mouse, it then provides quantitative information that can be used to properly interpret and understand the condition of a crop.
"By combining Atlas with Sequoia-based drones such as the eBee SQ, we can offer farmers, agronomists and crop consultants a new, easy-to-use and highly powerful crop monitoring system," says Jean-Christophe Zufferey, CEO of senseFly.
Specifically, senseFly and its global network of distributors will offer six-month subscriptions of the MicaSense Atlas Pro plan alongside any senseFly drone solution featuring the Parrot Sequoia (or separately on demand). The Atlas Pro plan enables users to upload and analyze up to 1,000 acres (405 hectares) of multispectral imagery per month. (Custom plans for larger-scale enterprise use are also available.)
"Our partnership with senseFly will help empower growers, agronomists and agricultural service providers to easily capture data on a large scale for greater insights into crop health," adds Gabriel Torres, co-founder and CEO of MicaSense. "The integration of Sequoia-based eBee drones combined with data analysis and processing by MicaSense Atlas provides end-users the tools they need to effectively manage their farms."
Customers will receive hardware support via senseFly's existing network of distributors, and Atlas will be supported directly by MicaSense.