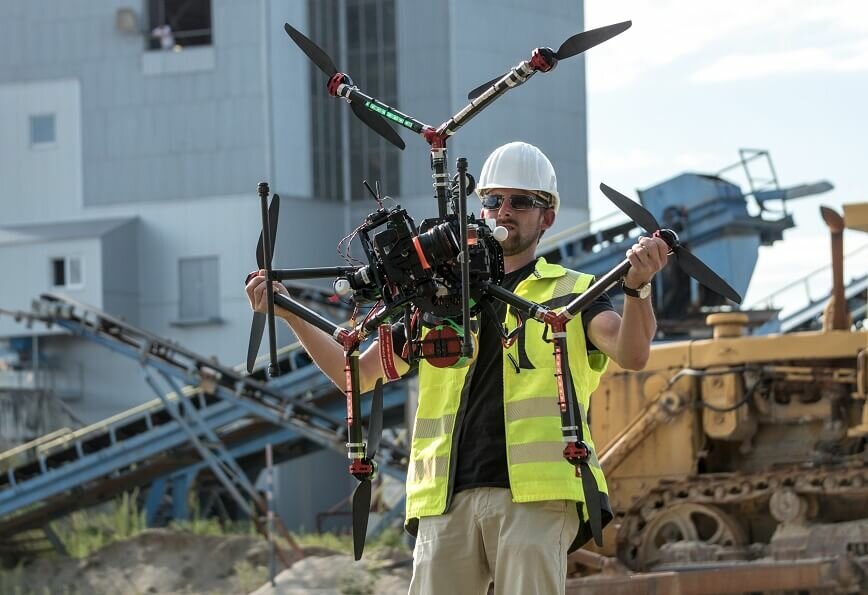 Successful drone entrepreneur Petr Lněnička went from award-winning filmmaker to drone inspection leader in his native Czech Republic. Here he lays out some advice and explains why the transition to drones seemed logical – and why he believes the future of drone mapping services will place less and less emphasis on the drones themselves and more and more weight on mapping data.
Petr was working as a filmmaker when aerial footage became a hot commodity. "In 2011, it was something pretty new and unusual, and we actually had to have it," he recalls. "But at that time in Czech Republic, there was basically no one to supply us with quality footage."
So he started doing his own filming. With no background in RC flying, Petr and his nephew Tomas founded their own company in 2012 after purchasing an S800 drone from then-new DJI. Vertical Images was one of the first three companies to be certified by the Czech Civil Aviation Authority (CAA) and boasted over 200 flight hours by the end of the year.
"It wasn't difficult in the beginning to get clients because when we started, all those flying in our country were basically RC hobbyists without a background in film. One week we bought the first drone; the second week we were flying and being paid for it," he says.
But Petr knew this sweet spot wouldn't last forever. In 2013, Vertical Images decided to diversify and launched itself into flying for industrial inspection and mapping. Going from filming to industrial flying was a logical step, says Petr, considering work in cinematography can be limited.
"In Czech Republic, there are only about 120 flying days available for big cameras. But if you consider aerial inspections, renewable energy, industrial plants [and] all the mapping jobs… it's a better business to be in than just aerial filming," he explains. "And we had the knowledge."
Not one to shy away from difficult projects, Vertical Images' first inspection

job was a large chemical plant that was having problems with processing. Unable to find a solution for several days, the plant had already lost tens of thousands of Euros and, in turn, invited Vertical Images to look at things from a different perspective.
"We went there with the infrared camera, and actually, the problem was visible right away because of the distance and the perspective," says Petr. "So we helped them a lot and are working for the same company all over Europe now."
Around a year later, Petr discovered Pix4Dmapper Pro software. "We needed to measure; we needed to place things on real maps on real 3D models," he says. "A regular picture is good for looking at something, but you cannot measure, cannot get geolocation [and] cannot align with other dates. So, working with Pix4D allows us to pinpoint the locations and show exactly what's going on. That's a very important part of our workflow."
By 2016, Vertical Images was doing half photography and videography and half industrial flying and mapping services. Today, aerial filming comprises only 10%–20% of its work.
"The market is doing absolutely well – if you know what you are doing," Petr adds. "Four years ago, it was good enough to get the camera in the air. But now, the actual flying is less than 20 percent of the job. The other 80 percent is data processing. It's more about the data and presentation than about the flying. And if you save your customers money, show them something new and help them do predictive maintenance, you have the job."
Three pieces of advice
The first advice is to be safe  –  that's the most important thing  –  or you'll end up without a company! For one, training is really important. We actually rented an abandoned plant a few kilometers from our offices to train our pilots and sensor operators so that they could work safely in industrial environments; it's crucial. Whatever you can do for safety, just do it. If you can spend money on a parachute, do it. If you can spend more time training people, do it.
Second, you need to diversify. Every day brings new opportunities for the use of unmanned aircraft. Learn and test new things. Start using software that will open the door to mapping applications – from orthomosaics to 3D models, from applications in agriculture, to applications in the construction business. The more you offer, the more you will be useful and indispensable to the clients. (Plus, you can earn more).
Third, work closely with authorities. We have worked very closely with the CAA and are now getting certified to fly at night. In addition, we needed to fly at airports – which is normally a big no-no – but by proving to the CAA that it can be done safely, we are now allowed to fly at international airports in the Czech Republic. It can be done! Last year, we had close to 70 flying hours at the Prague International Airport next to the active runways.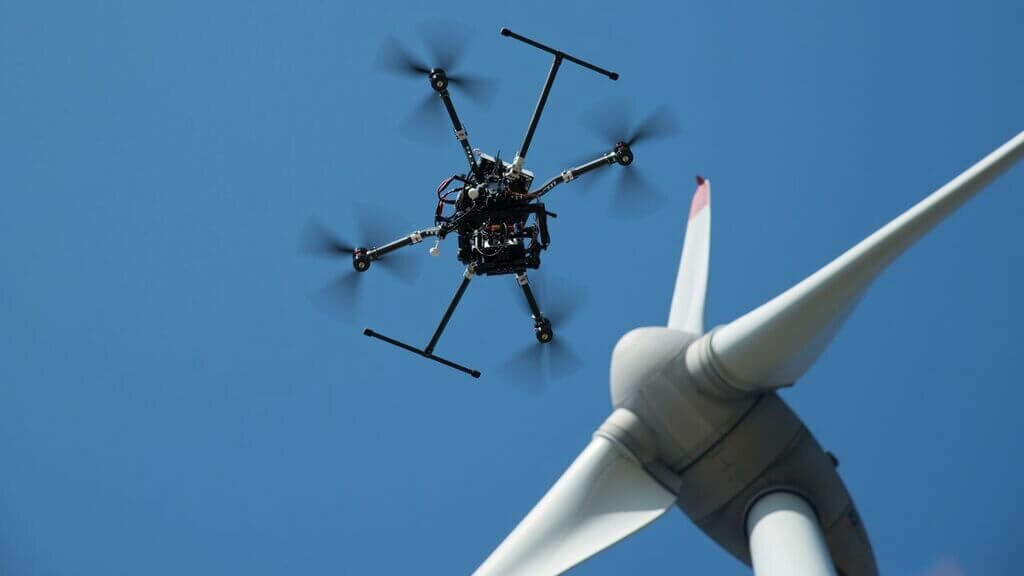 What will the future look like?
It's going to be more and more about data and less and less about flying. The actual drone operations are, of course, an important part of a business, but it will continue to be more about big data and what you can get from it.
For example, when we do a plant inspection, we end up with about 2 terabytes of data; we then need to present the appropriate information to a client. In conclusion, whoever wants to be successful in this business needs a way to analyze and present big data.
This article was adapted from a blog post by Pix4D, a Switzerland-based provider of drone photogrammetry software.