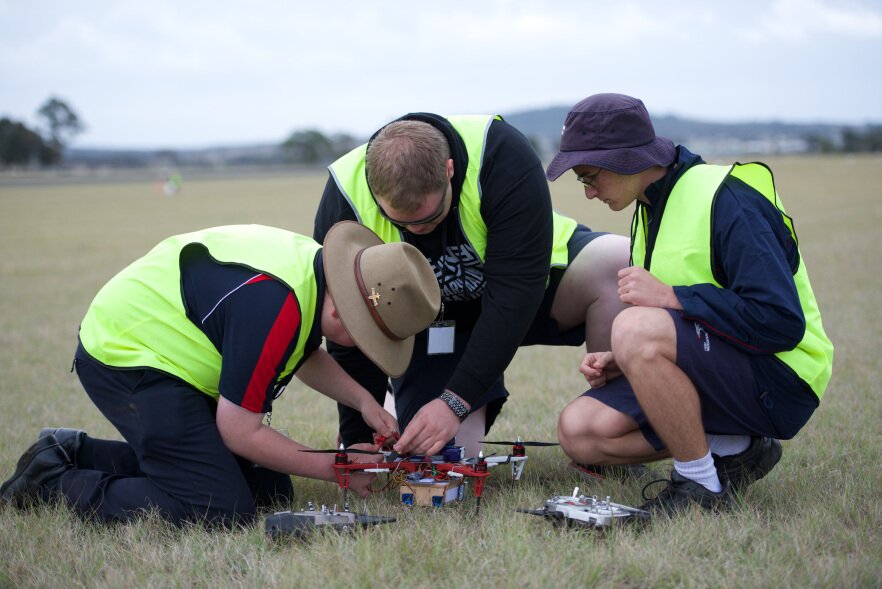 Insitu Pacific, the Australia-based subsidiary of Insitu Inc., has announced its continued sponsorship for 2015 and 2016 of the UAV Challenge, which is part of the company's science, technology, engineering and mathematics (STEM) engagement strategy.
With Boeing Research & Technology-Australia, Insitu Pacific has been a supporter and sponsor of the event since 2007 and has confirmed $25,000 in joint-funding over two years. The UAV Challenge will take place Sept. 29-30 at Calvert Radio Aero Modellers Society flying field – west of Ipswich, Australia.
The UAV Challenge runs on a two-year cycle and is open to high school students, universities and enthusiasts from around the globe. The 2015 event will host the high school-only component and comprises an airborne delivery and robotics challenge. Students must respond to a hypothetical emergency situation and deliver life-saving medical supplies via unmanned aerial vehicle (UAV) over hurdles to "Outback Joe," who is suffering from an allergic reaction.
"The UAV Challenge allows students to participate in a growing industry in a real-world-simulated situation," explains Andrew Duggan, managing director of Insitu Pacific. "They may not realize it now, but they are helping to contribute to the development of autonomous technologies and could very well be the next leaders in the field."