Following what it calls a rigorous and highly competitive review process, Mississippi State University (MSU) has been chosen to lead a major U.S. Department of Homeland Security research and development project on small unmanned aircraft systems (sUAS).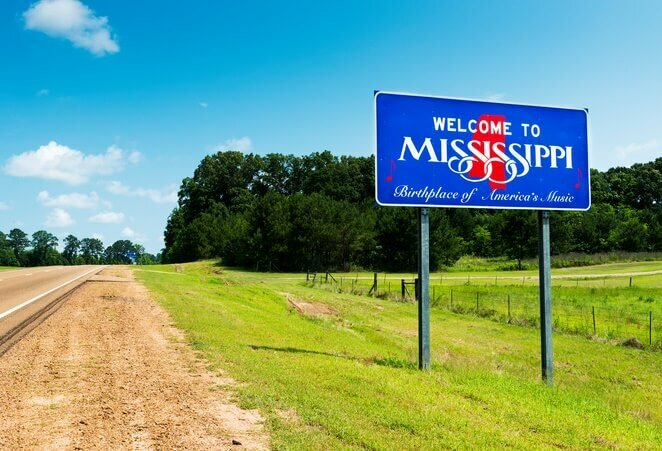 The DHS Science and Technology Directorate (S&T) has selected Mississippi as the new base of operations, and an MSU-led partnership will oversee the initiative.
According to the university, the new DHS S&T "Small Unmanned Aircraft Systems Demonstration Range Facility" will support homeland security operations and training by providing flight and exercise facilities that will support operational evaluation of sUAS in a variety of applications and scenarios.
For example, says MSU, DHS S&T will be able to conduct exercises and training to support a wide variety of simulated scenarios using drones, including disaster relief (floods, fires and earthquakes), surveying highway and rail accidents, border protection, and containing of hazardous-materials spills.
All of the planned exercises will incorporate sUAS to assist DHS in monitoring and assessing the simulated scenarios over both land and water.
The partnership includes the Mississippi National Guard's Camp Shelby Joint Forces Training Center, the Mississippi Air National Guard's Gulfport Combat Readiness Training Center, NASA's Stennis Space Center, the Jackson County Port Authority, and the Hancock County Port and Harbor Commission.
"We anticipate the new DHS demonstration range facility will be an additional asset in the state of Mississippi's overall economic development focus on advanced technology and highly skilled jobs," says David Shaw, MSU's vice president for research and economic development.
The university notes that it also works closely with the Mississippi Development Authority and Gov. Phil Bryant's office to support the state's robust aerospace sector.
The new DHS S&T demonstration range facility will use approximately 2,000 square miles of restricted airspace at altitudes up to 60,000 feet, primarily in southern and coastal Mississippi. Multiple sites will play a role in the testing, including Camp Shelby, the Stennis Space Center buffer zones and Singing River Island, according to the university.
"Mississippi has a number of unique assets that facilitate unmanned aircraft test flights that aren't found in many other places, and we can fly year-round," notes Dallas Brooks, director of MSU's Raspet Flight Research Laboratory.
"Unmanned aircraft provide unmatched data that first responders and homeland defense agencies can use to make faster and better decisions across a range of critical situations," he adds.
In 2015, after a similar competitive review process, the Federal Aviation Administration (FAA) selected the MSU-led Alliance for System Safety of UAS Through Research Excellence to operate a new national center of excellence for UAS. Last fall, the state of Mississippi joined the Pan-Pacific UAS Test Range Complex, one of seven of the FAA's UAS test sites.
"Mississippi is fast becoming the nation's hub as public and private partners work to successfully – and safely – integrate UAS into our national airspace system, and Mississippi State is leading the way," notes Brooks.
In a joint statement, Mississippi's congressional delegation welcomed the decision. MSU says U.S. Sens. Thad Cochran, R-Miss., and Roger Wicker, R-Miss., and U.S. Reps. Bennie G. Thompson, D-Miss., Gregg Harper, R-Miss., Steven Palazzo, R-Miss., and Trent Kelly, R-Miss., strongly endorsed the proposal developed by the Mississippi partnership.
"Mississippi is uniquely suited to assist DHS in leveraging this technology in a way that is cost-effective, provides access to unrestricted flight time, and is available immediately to support evolving and diverse department missions," the delegation wrote in an October letter of support. "Mississippi has made supporting unmanned technologies a statewide priority and is home to numerous existing UAS operators, manufacturers and researchers."
The demonstration range facility is expected to begin operations this fall.
"This is a great win for not only Mississippi State University, but our entire state, and I appreciate the support of our partners and federal, state and local officials," says Mark E. Keenum, MSU president.