FLIR Systems Inc. has announced a range of new thermal imaging solutions for firefighters, including two aerial first responder kits featuring the DJI Zenmuse XT thermal camera powered by FLIR.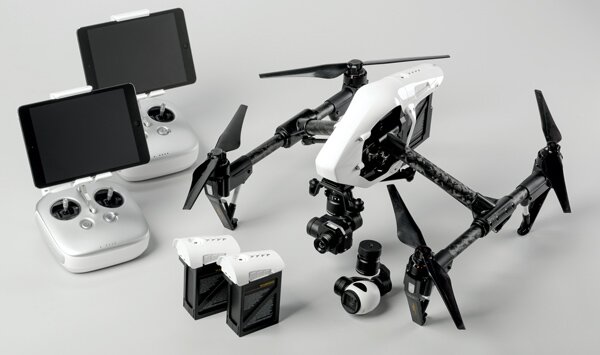 Combining the camera with the DJI Inspire 1 drone, the FLIR aerial first responder kits allow firefighters to gain a thermal perspective from high above the ground, explains FLIR.
This includes pinpointing temperature variances signifying potential problems in buildings, detecting the presence of people or animals, and monitoring fire personnel in large fire scenes.
Last December, DJI and FLIR announced they would be integrating FLIR's Tau 2 thermal imager with DJI's gimbal stabilization and Lightbridge video-transmission technology to create the joint Zenmuse XT camera.
The FLIR kits, offered as "home inspection" or "building inspection," come with the Inspire 1 aircraft, the Zenmuse XT thermal camera, the Zenmuse X3 4K visible light camera and related accessories.
Separately, the company has introduced the FLIR K33 and FLIR K53 handheld cameras and the FLIR KF6 camera for fire engines.
The new products are being showcased for the first time at the Fire Department Instructors Conference (FDIC) International trade show in Indianapolis.
"With its ability to see through smoke, measure temperature and locate people in potentially dangerous situations, thermal imaging provides a superpower-like capability for firefighters," notes Andy Teich, president and CEO of FLIR Systems. "These product introductions at FDIC and our continuous efforts to reduce the cost of thermal technology will help broaden the range of firefighting solutions and bring us closer to our mission of enabling every firefighter with this lifesaving technology."