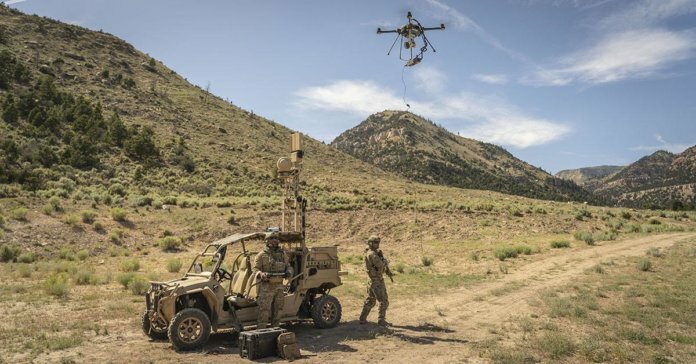 FLIR Systems Inc. has acquired the intellectual property (IP) and certain operating assets of tethered drone company Aria Insights Inc., formerly known as CyPhy Works Inc.
Terms of the deal have not been disclosed. The Aria assets will be integrated into FLIR's unmanned systems and integrated solutions division, augmenting the company's technology portfolio. FLIR also acquired Prox Dynamics in 2016 and Aeryon Labs and Endeavor Robotics earlier this year.
Founded in 2008 by iRobot co-founder Helen Greiner and backed by several top technology investors, Aria (then CyPhy Works) notably developed the Persistent Aerial Reconnaissance and Communications (PARC) tethered unmanned aircraft system. The company ceased operations in March of this year.
David Ray, president of FLIR's government and defense business, notes that tethered drones are "becoming an increasingly valuable tool for force protection, border security and critical infrastructure protection."
"Aria's innovative technology and IP assets will enable us to enhance current capabilities and advance the range of solutions we can deliver to customers in this growing market segment," Ray adds.
"We're pleased to complete the sale of our assets to FLIR Systems," states Lance Vandenbrook, former CEO of Aria Insights. "We are proud of the technology our team developed through the operations of CyPhy Works and Aria, and we believe FLIR offers the best opportunity to see it make a difference and support critical missions in the years ahead."