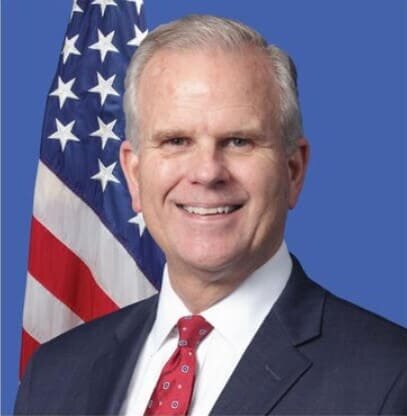 During his speech at last week's UAS Symposium in Baltimore, the Federal Aviation Administration's (FAA) acting administrator, Dan Elwell, underscored the agency's continued desire to work with collaboratively with the industry to move drone integration forward. Essentially, the FAA has what it takes to bring the unmanned aircraft systems (UAS) industry to the next level, but it cannot do it alone, he said.
Calling the next 12-18 months "critically important to integration," Elwell made a plea to UAS stakeholders:
"If you're an innovator or an operator, the FAA wants to work with you. We're heavily invested. Drones are new to our airspace, but we're in the business of handling the next big thing. We're used to new technology. We have the best controllers, the best inspectors and the best technicians. Other industries have asked us for insight on safety: automotive, power, finance. We're good at connecting the dots, and we are equal to this task."
Elwell was named acting administrator at the beginning of the year, taking over for Michael Huerta, who served as the agency's administrator for five years. Elwell, a graduate of the U.S. Air Force Academy, previously served as FAA assistant administrator for policy, planning and environment. He was also president and managing partner of Elwell and Associates, an aviation consulting firm. In addition, he served in executive roles at Airlines For America and the Aerospace Industries Association.
During the aviation vet's March 6 speech at the UAS Symposium – held by the FAA and the Association for Unmanned Vehicle Systems International (AUVSI) – Elwell pointed out that aviation "has always depended on innovation" but that "innovation without collaboration is a non-starter."
He then highlighted several collaborative initiatives the FAA has undertaken in recent times. For example, the Low Altitude Authorization and Notification Capability Capability (LAANC), a prototype program for speedier processing of airspace authorization requests for drone operators, will soon be rolled out at nearly 300 air traffic facilities for its nationwide beta release. Furthermore, the agency is looking for more third parties to host LAANC services.
"That's a significant expansion of a successful program designed specifically and directly for the people in this room," Elwell told the audience.
Speaking on the Trump administration's UAS Integration Pilot Program – designed to allow state and local governments to partner with private-sector partners on furthering drone operational concepts, such as flying beyond the visual line of sight – Elwell noted an "enthusiastic" response to the program's request for applications. In total, 149 lead applicants submitted proposals, and Elaine Chao, U.S. Department of Transportation secretary, will soon choose 10 winners, he said.
"The pilot program is going to broaden our concept of what drones can do and help inform a streamlined regulatory posture going forward," Elwell remarked.
Regarding other near-future priorities for the FAA, Elwell noted that the agency is "moving very quickly" to adopt requirements for remote identification of drones; revisiting "provisions excepting model aircraft in the FAA Modernization Act of 2012 from any regulation"; and "look[ing] forward" to Congress' finishing its long-term FAA reauthorization bill so that the agency can "have the appropriate tools to continue [its] work advancing safe drone integration."
Elwell also noted that the FAA, the DOT and the White House are "all on the same page" when it comes to furthering UAS integration while focusing on "security and privacy issues."
He emphasized that "working well both inside and outside the government is key to getting things done."
"You'll be hearing more about this in the near future," he added.
Lastly, Elwell pointed out the need for speed and, in turn, the continued need for collaboration:
"As the regulator, we've got to adopt an attitude of 'regulatory humility.' We've got to get things done faster. The U.S. government is a behemoth – it doesn't adapt very well to change. So while a big change like unmanned aircraft is happening as I speak, the FAA cannot make the mistake of thinking we have all the answers, all the time. We have to work with industry to develop technology and solutions to our common problems."