U.K.-based Anglian Water Services Ltd. has begun trialing thermal imaging drones to detect leaking water pipes.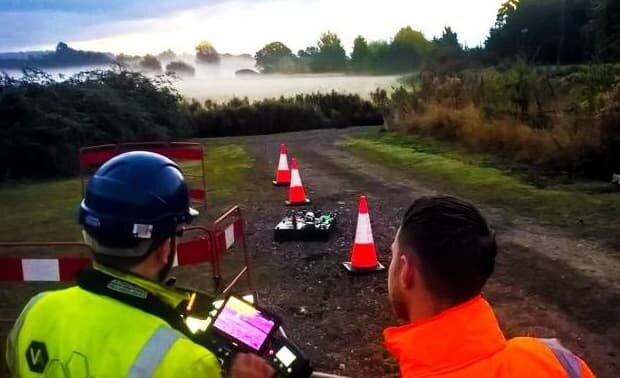 With nearly 24,000 miles of water pipes to keep an eye on – much of it in rural and remote areas – the company hopes unmanned aircraft systems (UAS) will help reduce the cost and time taken to find a leak and pinpoint its location. The drone can identify differences in soil temperature, which could be caused by water leakage. These differences are then investigated further by a leakage technician on-site, rather than back at the office.
Anglian Water says it has used the technology to successfully identify leaks in the rural villages of Southery and Wissington, Norfolk.
"The drones are just the latest weapon in our 60 million British pounds war on leakage," states Emma Staples from Anglian Water. "We're testing other high-tech tools and have put more boots on the ground. Our 300-strong leakage team now includes new detection teams tasked with uncovering hard-to-find leaks, who have been given specialist training on how to use the new drone technology."
Anglian Water says the UAS will also help minimize disruption for customers by covering large distances in a short space of time.