DJI has introduced the new Matrice 200 drone series (M200), which the company has designed for enterprise solutions – e.g., aerial inspections for critical infrastructure, such as bridges and energy facilities; construction-site mapping; and public safety, including search and rescue.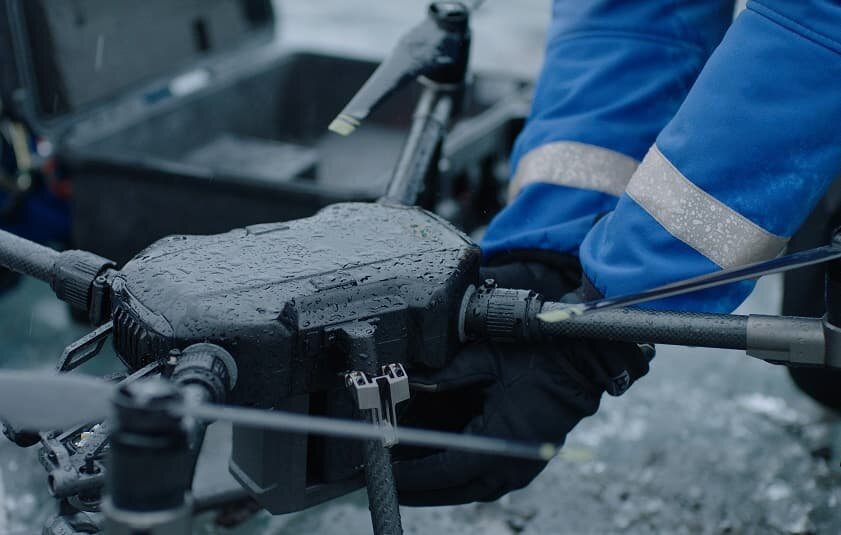 The aircraft is compatible with DJI's X4S and X5S cameras, the Z30 zoom camera, and the XT camera for thermal imaging (powered by FLIR).
The M200 series comes in three versions: The standard M200 is equipped with one downward-facing gimbal mount. The M210 opens up for multiple payload configurations – one single, downward-facing gimbal mount; two parallel, downward-facing gimbal mounts; or one upward-facing gimbal mount, which is DJI's first. The M210 also features additional connectivity ports to support third-party sensors and accessories. Lastly, the M210 RTK is available with D-RTK modules for centimeter-precision navigation.
The M200 series offers two battery versions – a standard, 95 Wh version and a more powerful version of 174 Wh with a flight time of up to 38 minutes.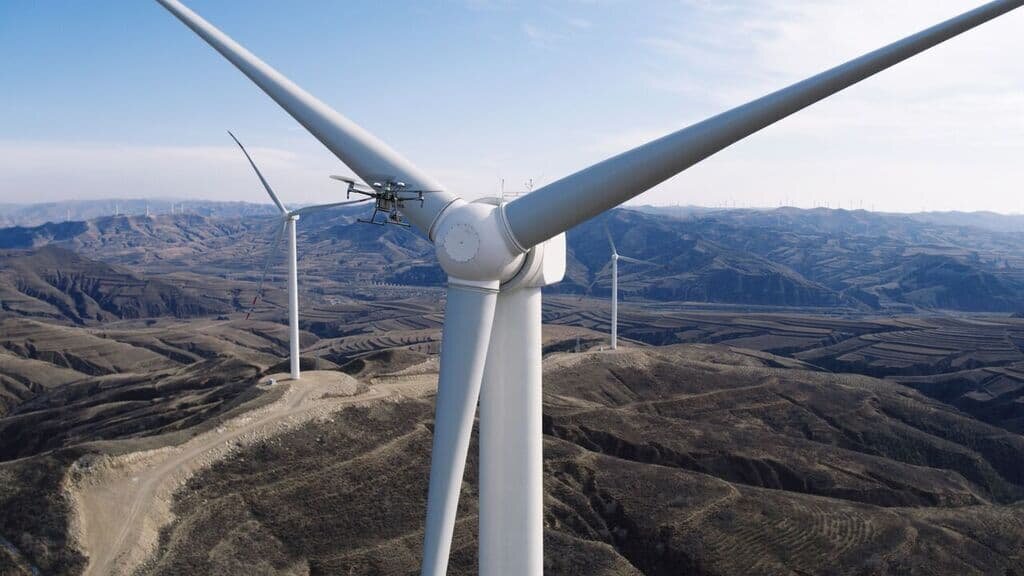 According to DJI, the drone's folding design makes the aircraft easy to carry and set up. It also features a water- and weather-resistant body.
For safety, the drone features obstacle-avoidance sensors facing forward, up and down. The M200 series also features DJI AirSense, a built-in ADS-B receiver, which enhances airspace safety by automatically providing the operator with real-time information about the position, altitude and velocity of nearby manned aircraft equipped with ADS-B transmitters.
"With the M200 series, DJI introduces a holistic solution designed specifically for [industrial] users," says Paul Guo, director of enterprise solutions at DJI. "We are revolutionizing professional workflows by making it possible to use advanced sensors in various combinations to make sophisticated tasks – such as bridge inspections, land surveying and search-and-rescue missions – easier, safer and more reliable than ever before."
The aircraft is also equipped with more than 20 internal sensors for maximum redundancy and reliability, including a compass, a GPS system, dual inertial measurement units and three barometers. Gimbal controllers have also been integrated in the aircraft body for protection and for preventing drift.
In addition to the DJI GO 4 app, the M200 series supports the new DJI Pilot app, which is specifically designed for enterprise users. Notably, the DJI Pilot app is compatible with DJI FlightHub, a Web-based software package allowing teams to share real-time data with off-site parties over the Internet. Users can also plan flights through DJI's GS Pro app.
The M200 series is compatible with DJI's mobile and onboard software development kit, enabling programmers to build customized solutions for flight planning and data collection and analysis. The M200 series also pairs with DJI Goggles, displaying an 85-degree view from the drone in full 1080p.
DJI has incorporated several intelligent flight modes into the new drone series: Spotlight, which locks the camera onto a subject; Point of Interest, which tells the drone to circle around an object; Tripod, which fine-tunes the position and angle of the camera; and ActiveTrack, which allows the camera to follow a person or object and keep it in frame.
The M200, the M210 and the M210 RTK are available for pre-order from official DJI Enterprise dealers and will start shipping in the second quarter. Pricing details and information on where to buy the M200 series will be announced at a later date.