Citing increased demand from both domestic and international markets, unmanned aerial vehicle (UAV) inspections company Cyberhawk Innovations is reporting 12 months of success within its wind power division.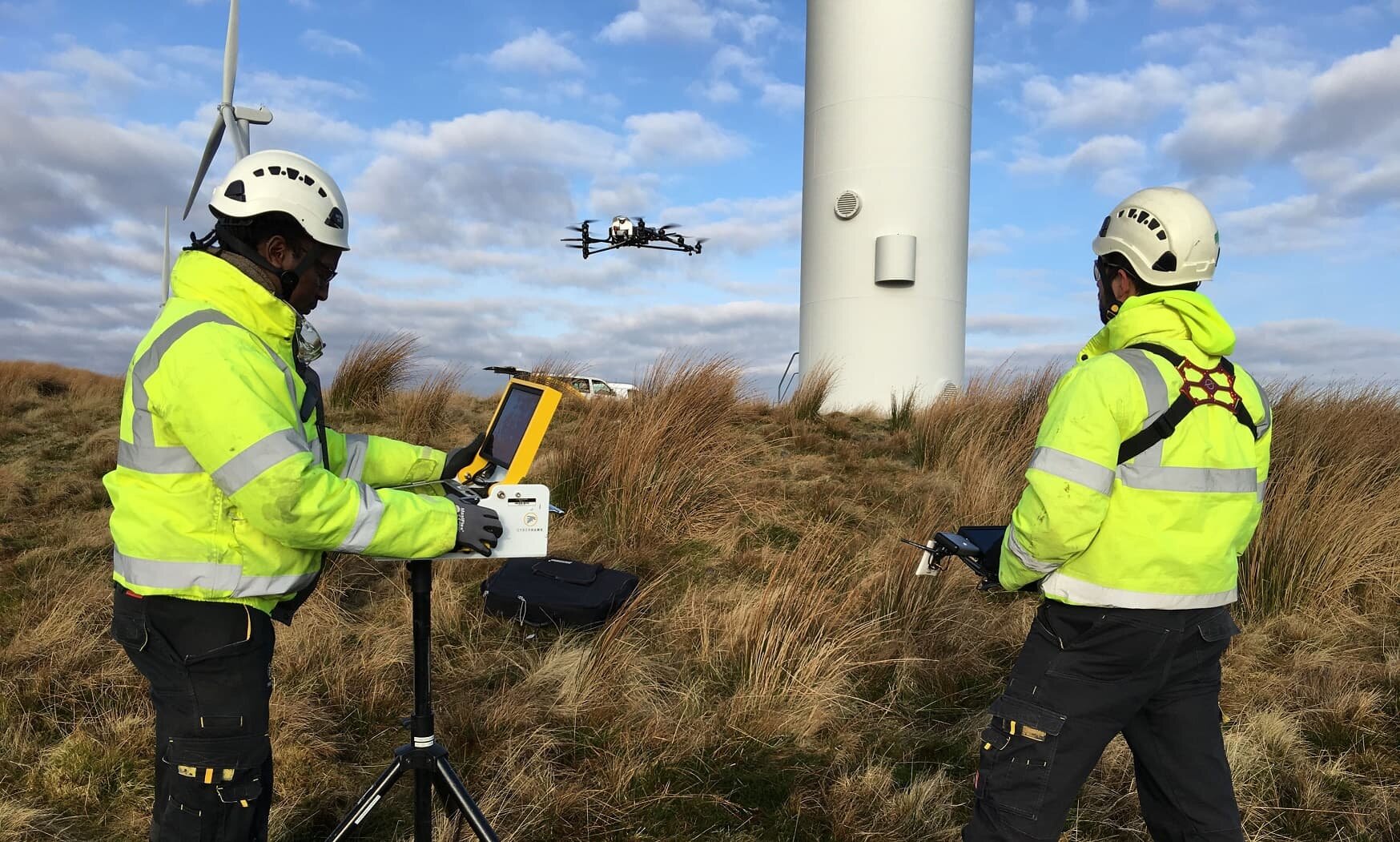 Headquartered in Livingston, Scotland, the company also has bases in Houston, the Middle East and Southeast Asia. Operating in the oil and gas, renewables, utilities, and rail sectors, the company employs its cloud-based asset-management software, iHawk, to allow clients to quickly view and understand the condition of their assets.
In the renewables sector in particular, the company works with clients including Engie, Centrica, Forewind, SSE, Scottish Power, EDP, Siemens, Senvion, Nordex, DONG Energy, and RWE.
In the wind sector, Cyberhawk is touting the following milestones for 2016:
A global framework agreement with a large wind turbine manufacturer;
A further framework agreement with one of the U.K.'s largest wind operators;
An inspection contract at an offshore wind farm off the coast of the U.K.;
A contract to inspect an offshore transformer platform; and
The inspection of multiple metrological masts, including at the Round 3 Dogger Bank offshore wind farm.
In 2016, Cyberhawk also completed a contract for wind energy operator Engie. This project involved the inspection of turbine blades at multiple wind farms.
Robert Cooper, assistant technical engineer at Engie, says, "Having trialed several different methods of the latest blade inspection technology, we have identified that drone inspections provide consistent, safe and cost-effective results. The iHawk platform used to categorize the defects and analyze the results is where Cyberhawk has really excelled. The platform is extremely intuitive, allowing us to make informed decisions on the future of our wind turbine blades."
"Throughout 2016, we have seen the industry embrace our technology and take advantage of the benefits on offer, which include reduced safety risks, major cost savings and improved inspection times," adds Chris Fleming, CEO of Cyberhawk.