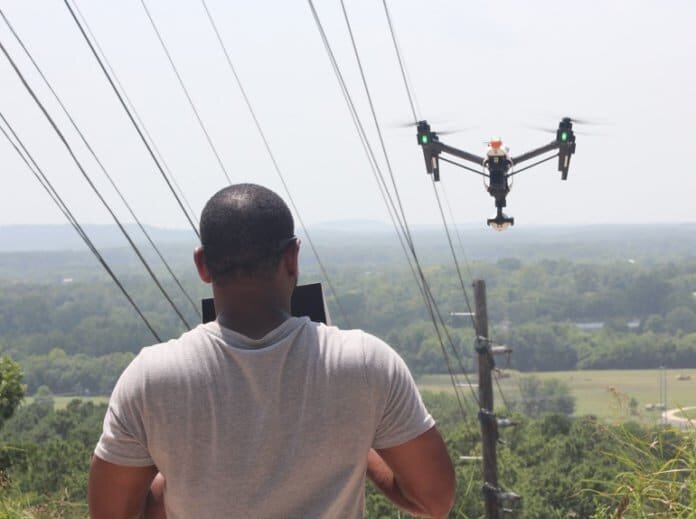 With the help of Avion Unmanned, Huntsville Utilities in Alabama will soon be able to employ unmanned aircraft systems (UAS) in their daily operations.
Avion Unmanned – based in Huntsville, Ala. – is a branch of Avion Solutions Inc., a government defense contractor. Avion Unmanned conducts nationwide UAS services and provides online, classroom and hands-on flight training.
Huntsville Utilities has been formally trained by Avion Unmanned's instructors on the proper, legal and safe use of drones. In turn, the electric utility company recently obtained a Certificate of Authorization from the Federal Aviation Administration for drone operations.
Avion Unmanned also helped Huntsville Utilities develop a standard operating procedure to be used as a guide for managing operations as the drone program grows. Their intended area of operation is Class G Airspace within 100 nautical miles of Huntsville, Ala. In turn, flight in controlled airspace within this region will be performed and coordinated with air traffic control by using the airspace authorization system put in place by the FAA, notes Avion Unmanned.
The company says it partnered with Huntsville Utilities to submit a proposal to the American Public Power Association (APPA) for a Demonstration of Energy and Efficiency Developments (DEED) grant to research the feasibility of UAS operations in the public utility industry.
According to Avion, the purpose of the DEED grant work is to provide APPA members with a resource for best practices for the use of unmanned aircraft. The resource will include topics such as how to determine if your utility can support a UAS program or if it is more feasible to contract drone operations. It will also discuss topics such as FAA regulations, safety standards, operational requirements and equipment to be used. The DEED grant work will be conducted over the next few months and will be submitted to the APPA for review and release in November.