ABC News 13 WLOS, a news station covering western North Carolina, has unveiled its Sky View 13, an unmanned aircraft system (UAS) the station will use to enhance newsgathering.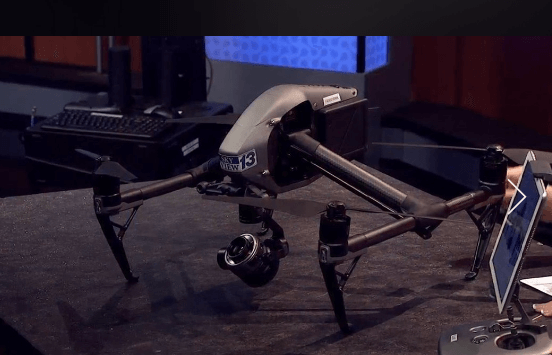 WLOS is a station of U.S. telecommunications company Sinclair Broadcast Group, which has federal authorization for commercial drone flights and has long been working to advance UAS in newsgathering.
According to its own report, WLOS says its Federal Aviation Administration (FAA)-certified pilots, Matthew Yates and Steve Wilder, have undergone "extensive training" to fly the new drones.
Specifically, says Jeff Rose, Sinclair's chief UAS pilot, who helped kick off the company's UAS program across the U.S., "Everything is designed around safety to protect the public, as well as our employees. Sinclair is going above and beyond FAA regulations in two significant ways: We only fly with two operators at a time, and we only fly with pilots who are fully trained at an FAA-designated test site." The report says the pilots trained with Virginia Tech, home to the Virginia-based FAA test site, over a three-day span.
"We require two people for safety," Rose adds. "That means one person will be having their eyes on the aircraft at all times, making sure nothing is going wrong, while we have another person operating the camera."
Last week, says WLOS, the drone pilots met with local first responders to go over rules that the station will follow, such as flying only in the daytime and not over people, and adhering to privacy rules.
According to the report, 40 Sinclair stations will have drone programs in place by the end of this year.
Photos courtesy of WLOS