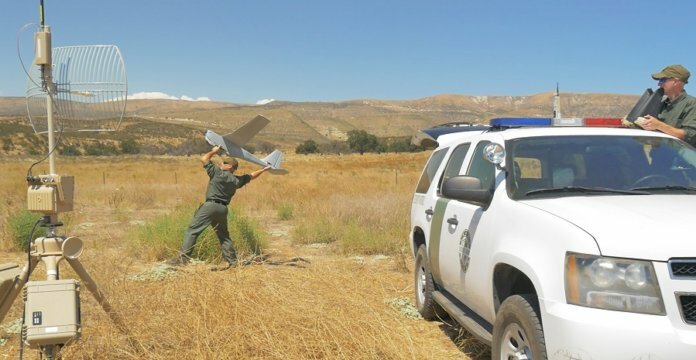 AeroVironment Inc. has received a $5,254,912 fixed-price contract for Puma 3 AE systems and support equipment from U.S. Border Patrol.
AeroVironment says its Puma 3 AE small unmanned aircraft system (sUAS) is designed for the real-world environment Border Patrol agents operate in. Easy to transport, deploy and operate, the Puma system can be launched from anywhere and requires no additional infrastructure, such as runways or launch devices.
The AeroVironment Puma drone can fly for hours in extreme environments while producing high-resolution, continuous or on-demand spot surveillance. The automated sUAS extends the reach of Border Patrol agents at a fraction of the cost of manned or larger unmanned aircraft, the company says. Delivery is anticipated by January.
"Operating on the nation's front line, U.S. Border Patrol agents deploy the AeroVironment Puma system day or night from a safe distance to scan a border area for activity and then use that information to respond more quickly, more stealthily and with less risk," comments Rick Pedigo, AeroVironment's vice president of business development. "Puma takes on the tougher missions in treacherous and dangerous terrain and keeps border agents out of harm's way. Border Patrol agents pack the system on their vehicles, allowing them to gain an eyes-in-the-sky advantage at a moment's notice."
The Puma 3 AE systems will also support humanitarian missions: e.g. responding to natural disasters and assisting in the location of individuals in need of aid along difficult-to-reach border areas.