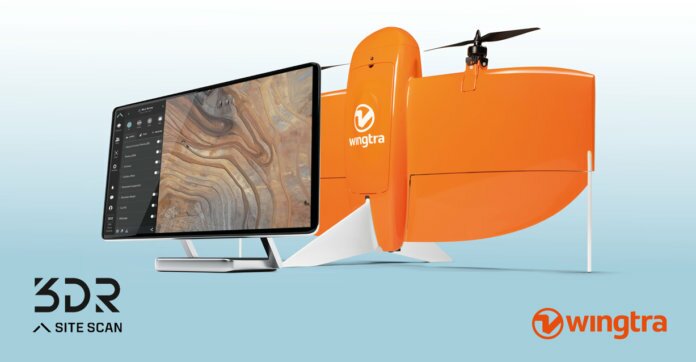 Wingtra, a Switzerland-based provider of vertical takeoff and landing (VTOL) drones, recently formed a new partnership with 3DR, maker of the Site Scan drone data platform.
According to a blog from the companies, their combined solution will benefit mining and surveying industries in particular. Under the new collaboration, 3DR will endorse the WingtraOne as the preferred fixed-wing drone for Site Scan.
3DR will sell the Wingtra products through its existing distribution partnerships across North America, Europe and Australia; meanwhile, Wingtra will sell Site Scan globally.
"We're thrilled to officially partner with Wingtra and make a fixed-wing VTOL drone available to our customer base," states Chris Anderson, CEO of 3DR. "We're looking forward to deepening this partnership and continue making Site Scan and Wingtra the go-to drone solutions for mining teams across the world."
Imagery captured with the WingtraOne can be uploaded into Site Scan's cloud-based Web application, where the imagery can be processed into high-resolution maps and 3D models.
"Our partnership with 3DR lets our customers analyze high-precision aerial data directly in Site Scan – in a lot of cases, without any additional tools," notes Basil Weibel, founder and chief revenue officer of Wingtra. "Together, WingtraOne and Site Scan make up a complete solution, and we are very excited to offer this bundle to the industry."