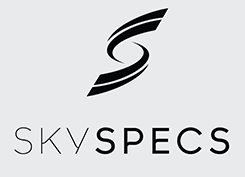 San Diego-based UpWind Solutions Inc., an operations and maintenance (O&M) service provider for the North American wind energy industry, has partnered with unmanned aerial vehicle (UAV) provider SkySpecs to offer unmanned blade inspections.
UpWind explains that turbine inspections via UAV will deliver high-definition (4K) images and video for reports, as well as improve worker safety and reduce costs.
Guardian, SkySpecs' collision-avoidance technology, allows a technician with minimal flight training or experience to conduct inspections from only a few feet away from the blade without a risk of collision, according to UpWind. The technician, keeping his feet safely on the ground, can also take control over the automated UAV at any time in order to capture more images of a specific area of the blade.
A video of the UAV in action at a wind site can be found here.