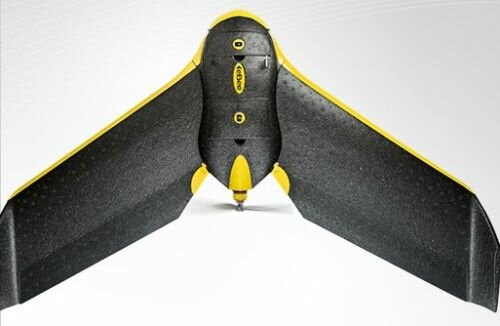 Swiss drone manufacturer senseFly says it has optimized its eBee Ag unmanned aerial vehicle (UAV) solution to simplify the flow of actionable data from the drone to the tractor.
According to senseFly, the new software makes it easy for agricultural professionals to capture high-resolution photos of their fields, analyze crop health and create accurate prescriptions to load into their precision farming equipment.
The eBee Ag now runs on a new version of senseFly's Postflight Terra 3D data processing software (v3.4). Powered by Pix4D, the program enables farmers, crop consultants and agronomists to transform the eBee Ag's images into normalized difference vegetation index (NDVI) maps, geo-referenced index maps and exportable application maps.
"The cost- and time-saving benefits of using drones to assess crop and soil health are becoming more widely known; however, a real pain point up to now has been how to analyze the data UAVs produce and put this data effectively to work," says Jean-Christophe Zufferey, CEO and co-founder of senseFly.
"The new features inside Postflight Terra 3D 2.4 – supplied with every eBee Ag – make acting on the drone's data as simple as planning its flights. Users can fly and produce quick NDVI maps of their crops, identify problem areas, create prescriptions and put them to work all on the same day."
The eBee Ag is a complete precision agriculture solution that includes a fully autonomous drone, an infrared camera, flight planning software (eMotion) and image processing/index calculation software (Postflight Terra 3D 3.4). The new and improved version of Postflight Terra 3D is also available as a free upgrade to all existing eBee Ag users.