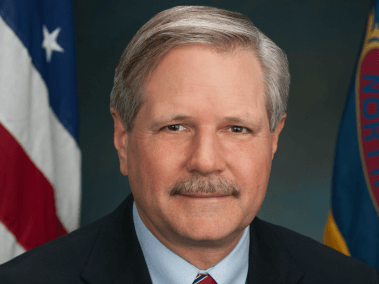 At a recent hearing of the Senate Energy and Natural Resources Committee, U.S. Sen. John Hoeven, R-N.D., urged federal officials to make use of North Dakota's expertise in unmanned aircraft systems (UAS) to aid in fighting wildfires.
Speaking to Shawna Legarza, director for fire aviation and management at the U.S. Forest Service, and Jeff Rupert, director for the Office of Wildland Fire at the U.S. Department of the Interior (DOI), the senator explained the technology's benefits following recent flooding in the state and how it could be applied to other disaster responses, including firefighting. Accordingly, Hoeven – who has long championed UAS industry growth – requested points of contact to begin building partnerships between the Northern Plains UAS Test Site and the two agencies.
"UAS has proven to be a tremendous asset in disaster response, and we've only just begun tapping its potential," said Hoeven. "North Dakota is on the forefront of developing this technology and safely integrating it into our airspace. Further, we have a broad range of existing partnerships with federal agencies in this area, so it only makes sense for DOI and the Forest Service to work with our test site as they seek to further incorporate unmanned aircraft into their firefighting operations. This hearing provided an opportunity to make that case to Directors Legarza and Rupert, and we look forward to working with their teams to make good use of North Dakota's expertise in this industry."
Federal and state authorities have incorporated UAS into firefighting strategies in recent years, allowing for operations to take place in conditions that would otherwise be inaccessible to manned aircraft. Drones have been used to improve situational awareness through infrared mapping and to control a fire's perimeter through burnout operations, among other uses. By partnering the federal agencies with North Dakota's test site, Hoeven is seeking to support the development of broader UAS applications and further enhance firefighting capabilities.