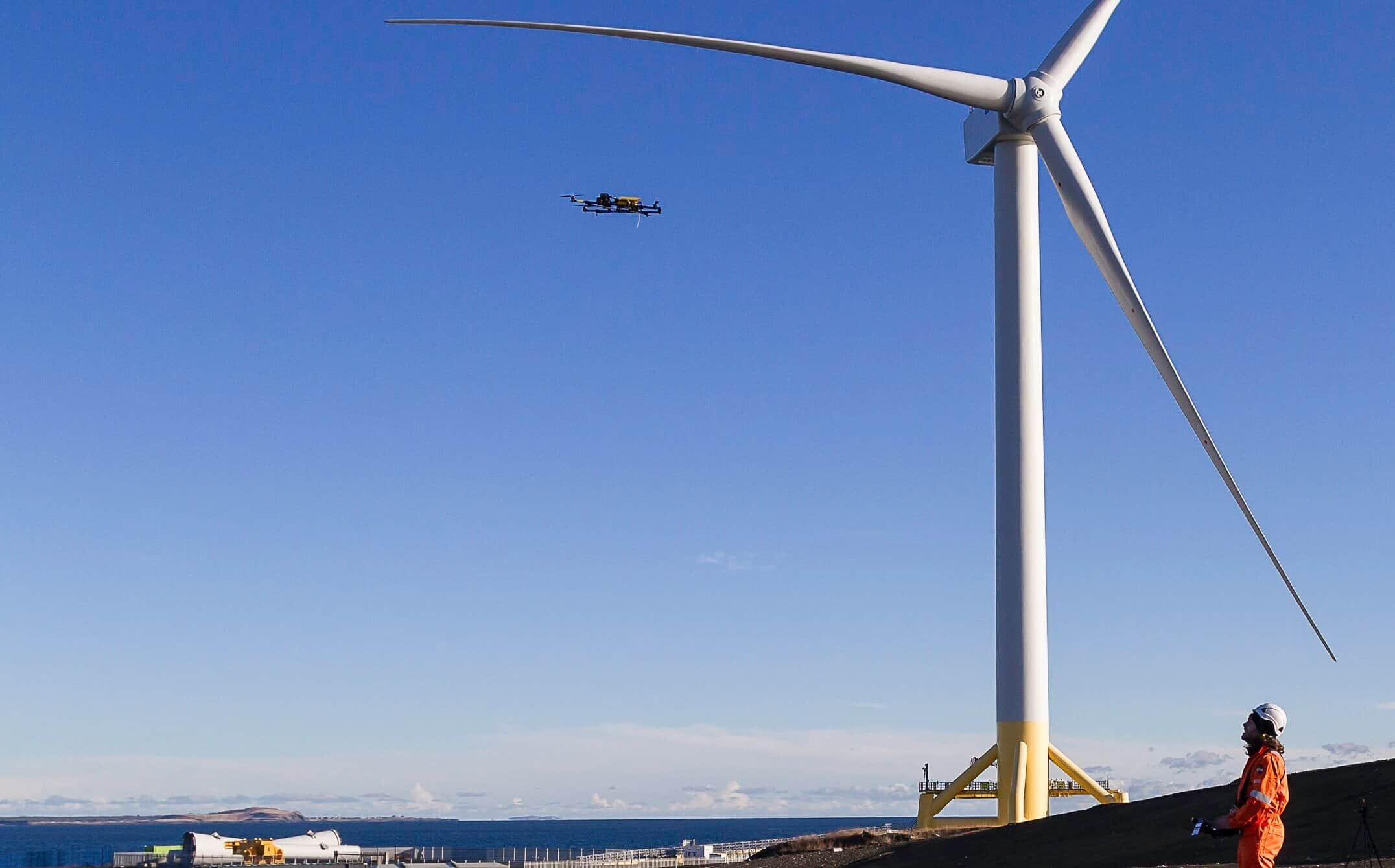 Scotland-based renewables consultancy SgurrEnergy – part of the clean energy business of Wood Group, an oil and gas services company – has brought unmanned aerial vehicles (UAVs) to its existing inspection services.
Following approval from the U.K.'s Civil Aviation Authority and extensive testing in 2016, the company is introducing drones as a stand-alone service or as part of a suite of services supporting project delivery and operation. The consultancy says its UAVs are equipped with a variety of camera options to provide an accurate detailed assessment of an asset's condition.
Notably, according to SgurrEnergy, drones can carry out operations and maintenance inspections on wind turbine generators (WTGs) up to four times faster than traditional rope-access methods. The safety risk to inspection personnel is also significantly reduced, if not eradicated, thanks to a drone's ability to capture multi-angle, high-definition photos of hard-to-reach spaces, the company adds.
Additonally, SgurrEnergy says its software can analyze the drone-captured inspection data and convert it into asset information for clients. By using the company's interactive, online reporting portal, site owners and operators can identify historical trends and link defects directly to WTG performance. In turn, clients can maximize annual energy production on their sites, the company explains.
"We're delighted to be adding UAVs to our existing inspection service offering," comments Robbie Gibson, director of asset management at SgurrEnergy. "SgurrEnergy's wide range of operational and maintenance services are designed to optimize operational performance and increase the revenue generation of our clients' projects whilst reducing operational costs."