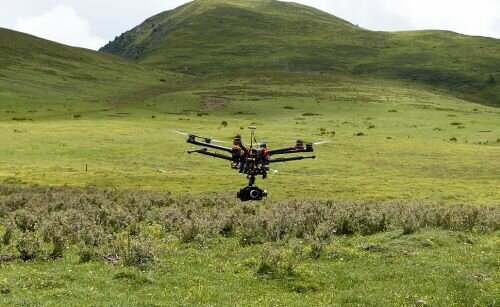 Texas-based OxySure Systems Inc., a medical technology company focused on the design, manufacture and distribution of specialty respiratory and medical solutions, has been granted a commercial drone exemption from the Federal Aviation Administration (FAA).
The approved operations support emergency response and services, disaster response and recovery, search and rescue, and humanitarian relief. According to the FAA exemption grant, the company can operate the DJI Inspire 1, Phantom 2, Phantom 2 Vision, S900 and S1000+.
OxySure plans to provide drone solutions to a wide array of first-response customers nationwide, including fire departments, paramedics, first responders and the military.
The medical payloads will include automated external defibrillators, oxygen, first-aid supplies, water, food and safety gear. OxySure also plans to provide assistance with exemption petitions, training, drone servicing and maintenance, and parts supply.
Julian Ross, president and CEO of OxySure, notes, 'This is yet another significant step towards our goal of improving medical and emergency outcomes by 'bridging the gap' – meaning, bridging the gap between the onset of a medical or life-threatening emergency and the time that first responders arrive on the scene or assistance becomes otherwise available.'