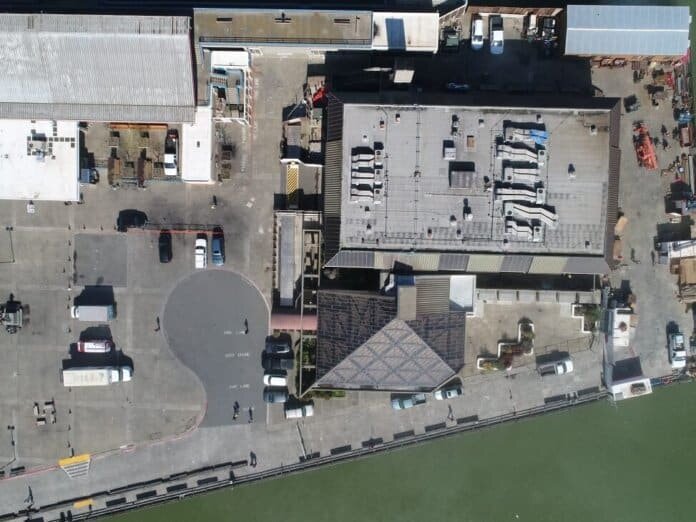 Betterview, a provider of software and services for capturing and analyzing data from drones, has partnered with Understory Inc., a weather network and analytics company. Understory's historical weather data will now be integrated into Betterview's unmanned aerial vehicle (UAV) software platform.
The partnership will allow Betterview users to review hail, high wind, precipitation and ice dam data before sending a drone out to inspect buildings and properties, the companies explain. By entering an address into Betterview's Tower platform, underwriters and adjusters can review historical weather information, current weather conditions, satellite imagery, and building age to screen risk and investigate claims.
"In order to create more context around buildings and properties, underwriters and adjusters often go to various websites to gather building information, weather data, building and property images, etc.," comment David Lyman and Dave Tobias, co-founders of Betterview. "Our partnership with Understory pre-fills vital historical weather information to automate parts of the information-gathering process and, more importantly, create a complete risk profile for our clients."
Betterview's software platform provides users with a holistic view of risk by assessing various building and property attributes before drone flights and then using artificial intelligence in conjunction with construction and roofing experts to analyze imagery captured after flight. Betterview's computer vision is a based on a proprietary database of over 1 million analyzed and tagged photos of buildings and properties. With every inspection Betterview performs, its computer vision gets better at identifying potential roof-related claims, the company says.
"Our data is the perfect complement to the roof and property insights Betterview generates," says Alex Kubicek, CEO of Understory. "For example, an underwriter may be renewing a commercial policy with a roof that is four years old. When the address is entered into Betterview's platform, the underwriter may see there were significant hail and wind events over the last two years. While the roof may be relatively new, the underwriter may want to dig deeper due to these events and use a drone to make sure the roof was properly installed or alert the policyholder of any other potential issues."