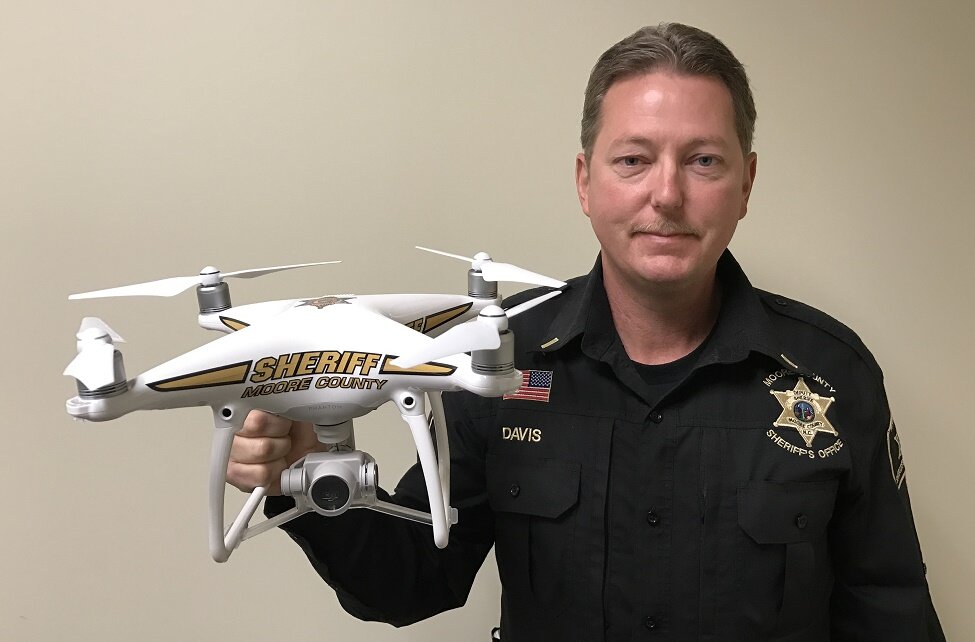 The Moore County Sheriff's Office, a police station in Carthage, N.C., has purchased an unmanned aircraft system (UAS), which will be used by three trained deputies for a number of scenarios.
According to an announcement from the sheriff's office, the UAS program will be a part of the department's patrol division and will be led by Lieutenant Tim Davis.
Davis, calling the quadcopter "an amazing piece of technology," says the new program will "save lives, resources and time."
"Everyone in the sheriff's office has supported this and is behind it. And it falls in line with the sheriff's vision to protect and serve the community with a forward-thinking approach," he adds.
Sheriff Neil Godfrey says the drone will be used mainly for "high-risk situations, such as someone barricaded in a home or building," as well as for search and rescue, surveying disaster areas, monitoring crowds, and more.
The sheriff makes note of the fact that the department will not be conducting "random surveillance of people."