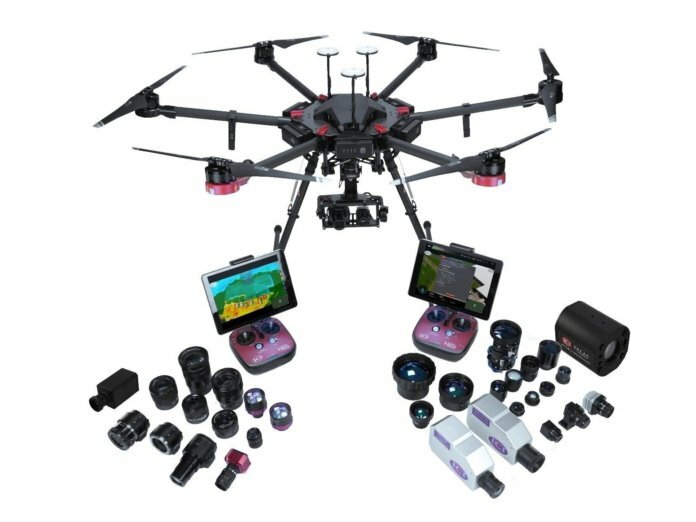 Infrared Cameras Inc. (ICI) is releasing a line of multi-sensor payloads specifically designed for the unmanned inspection market.
Working closely over the past few years with industry stakeholders, ICI says it has developed technology for efficiently inspecting critical assets via unmanned aerial vehicles (UAVs). These industries include petrochemical (upstream, midstream and downstream), power distribution, alternative energy, and infrastructure.
ICI has developed and integrated many sensors across several key regions of the electromagnetic spectrum, including ultraviolet, visible, near-infrared, short-wave infrared, mid-wave infrared and long-wave infrared. By combining two or more sensors on a UAV gimbal, users can collect the data to ensure the safe and efficient operation of assets.
The ICI OGI Inspector and OGI Inspector Plus pairs the Mirage HC optical gas imaging (OGI) camera, used in locating hydrocarbon-based fugitive emissions, with the Sony R10C high-res camera, which provides asset identification and visual inspection capability.
An additional Tunable Diode Laser Absorption Spectrometer (TDLAS), tuned specifically to the spectral absorption of methane, can be bundled with the package, delivering methane identification and concentration data in real time.
The combination of the OGI and TDLAS increases the efficiency in locating even the smallest of leaks, saving time and money, the company says.
Sample data, including operator point-of-view videos, post-processed videos, high-res images and other reports, can be found here.