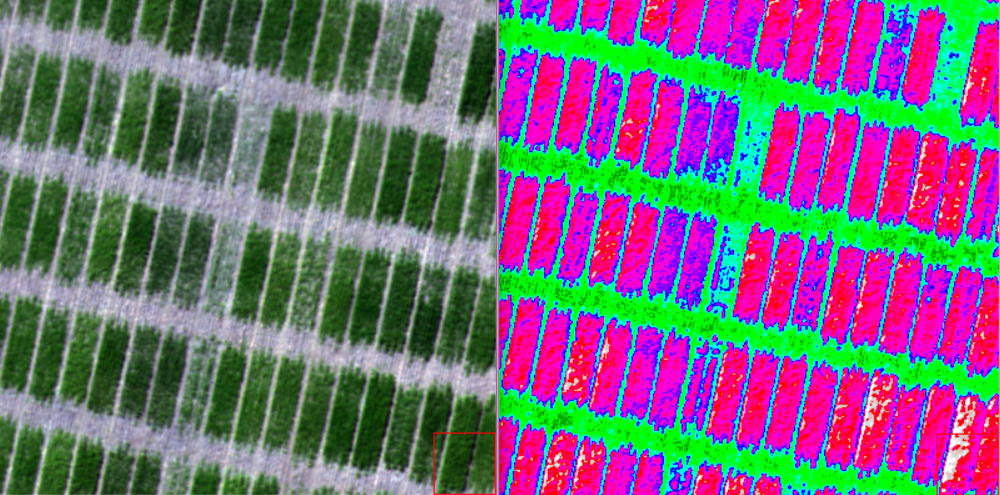 A new partnership between PrecisionHawk and Leonardo is enabling drone operators to automatically detect wheat nitrogen levels from aerial imagery.
Leonardo, a global aerospace, defense and security company, has established the new Absolute Nitrogen Content app within PrecisionHawk's Algorithm Marketplace.
According to the companies, the app is designed to support variable-rate prescription applications in wheat fields by using imagery collected by multispectral sensors.
"Leonardo is making use of our years of experience in taking big data and turning it into useful, actionable intelligence for our security customers," says Stewart Miller, Leonardo's senior vice president of support and service solutions in the U.K. "We're excited to be exploiting our know-how in the form of Absolute Nitrogen Content, allowing farmers to be more efficient and, in turn, improving the world's food security."
Wheat growers and producers will be able to upload field imagery and select the app to automatically view nitrogen levels in their crop. The companies note that nitrogen fertilizer is a high expense for farmers.
"As supply expectations shift during the season due to planted acreage, weather and growing conditions, drone technology can give growers a precise assessment of what a field actually needs, impacting the bottom line," adds Patrick Lohman, PrecisionHawk's vice president of partnerships.