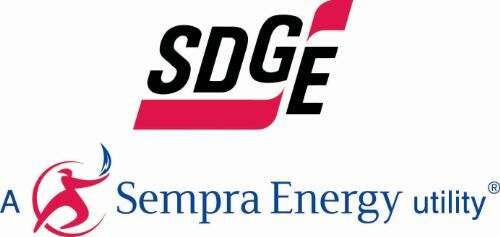 The Federal Aviation Administration (FAA) has granted San Diego Gas & Electric (SDG&E) a Special Airworthiness Certificate for small unmanned aerial systems (UAS).
This will allow the utility to research, test and train flight crews on the UAS in a sparsely populated airspace in Eastern San Diego County. SDG&E says it is the first utility in the nation to be granted FAA approval for this technology.
SDG&E is a regulated public utility that provides safe and reliable energy service to 3.4 million consumers through 1.4 million electric meters and 861,000 natural gas meters in San Diego and southern Orange counties.
'The unmanned aircraft system provides us with another tool in our electric and gas operations tool chest,' says Dave Geier, SDG&E's vice president of electric transmission and system engineering.
'This versatile technology would allow us to improve our response to emergency situations such as fires, as well as complete aerial inspections in remote areas that are otherwise difficult to access, and locate the cause of power outages faster," he continues. "By using these devices, we hope to enhance the reliability of the energy network and promote public safety for the benefit of the entire region.'
The approved program aims specifically to investigate how SDG&E can integrate small UAS into day-to-day operations to improve inspections of electric and gas lines, particularly in areas that are off limits to helicopters or difficult to access by road or other means.
Measuring 16 inches in diameter and weighing less than a pound, the devices use a camera to inspect utility equipment and relay live images back to the controller. The UAS can access infrastructure that is difficult to reach for utility crews and alert them if repairs are needed.
The UAS can also help locate the cause of power outages, conduct inspections of power lines and access remote areas. The UAS improve situational awareness during emergencies through monitoring fires and achieve cost savings, noise reductions and environmental protection by avoiding the use of helicopters and other heavy machinery, the utility explains.
The first step of the pilot program is to validate the technology through rigorous testing strictly within the select airspace. The FAA and SDG&E have developed a testing protocol with the public's privacy and safety foremost in mind, the utility says.
The four approved test areas in Eastern San Diego County are approximately 2.5 miles long and half a mile wide and contain no residences or businesses. SDG&E also received approval for a small, 100-yard diameter airspace for training purposes at a facility in San Diego.
Once the technology is tested, and if it proves effective, SDG&E may then seek FAA approval to use the UAS more broadly in the field for inspections.