Airport Police Call on Congress, FAA to Act on UAVs
in Content > UAV Safety

The
Los Angeles Airport Peace Officers' Association
(LAAPOA) has joined the American Alliance of Airport Police Officers (AAAPO) in calling on Congress and the Federal Aviation Administration (FAA) to implement public policy that ensures airports are protected from intentional and unintentional unmanned aerial vehicle (UAV) interference.
"We are the first responders to threat incidents at airports," says Marshall McClain, co-founder of AAAPO. "There have been an increasing number of drones that are entering airport perimeters. Incidences are increasing exponentially, and it is critical that public policy be changed as quickly to definitively halt and deter amateur drone enthusiasts and, more importantly, those who seek to disrupt air travel and/or impose severe harm to America," he explains.
Given that drones can present a uniquely dangerous situation when flown in and around airports, it is necessary for policy makers to prohibit the use of them near airports, according to the groups. Therefore, they say, Congress must seek technological solutions to prevent UAVs from entering that airspace.
"While we respect the rights of individuals to use and enjoy their drones, the skies in and around our nation's airports must remain free and clear from these small aircraft," continues McClain. "The potential for harm, both accidental and intended, is too great a risk to the traveling public, and the FAA should prohibit the use of drones in these areas."
AAAPO comprises rank-and-file airport police officers (including many dual police/aircraft rescue firefighters) who stand as the first line of defense against terrorist attacks, hijackings and other criminal activity at U.S. airports.
LAAPOA represents the sworn police officers and firefighters of the Los Angeles Airport Police Department assigned to protect and serve Los Angeles International Airport, LA/Ontario International Airport and Van Nuys Airport.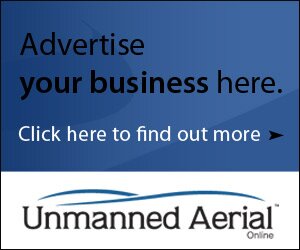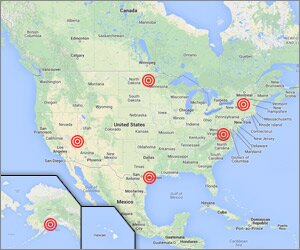 Following several periods of heavy snowfall in New England, the City of Somerville, Mass., has incorporated unmanned aerial vehicles (UAVs) into the process of [...]
Read More
The Los Angeles Airport Peace Officers' Association (LAAPOA) has joined the American Alliance of Airport Police Officers (AAAPO) in calling on Congress and the [...]
Read More
The Federal Aviation Administration (FAA) has released its long-anticipated proposed rules for small unmanned aerial system operations in U.S. national airspace. Under the proposed [...]
Read More