Operators Can Control UAV with Virtual Reality Headset
in Content > Control Systems

The Norwegian University of Science and Technology has developed a system in which an unmanned aerial vehicle (UAV) operator can control the aircraft through head movements.
Researchers at the university have connected an Oculus Rift virtual reality headset to a DJI Phantom, according to an article by
Digital Trends
. In order to create a three-dimensional experience, they equipped the UAV with dual cameras and used the Oculus Rift's orientation sensors to forward an operator's head movements to the camera module.
However, a couple of issues need to be resolved. First, the drone's two cameras must be properly aligned to render a three-dimensional view.
Second, the screens of the Oculus Rift currently lack the resolution to reflect a convincing reality.
The full Digital Trends article can be found
here
.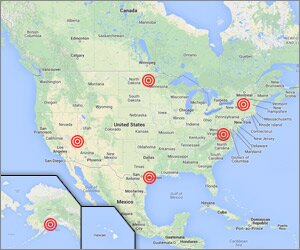 College students enrolled in a course to learn how to fly unmanned aerial vehicles (UAVs) have been told to stay indoors. Although the University [...]
Read More
Canadian officials are investigating incidents in which an unmanned aerial vehicle (UAV) flew near Vancouver International Airport and over Vancouver Harbour, which hosts commercial [...]
Read More
The U.S. Department of Justice's National Institute of Justice (NIJ) has issued a request for proposals to develop, host and maintain an online flight [...]
Read More