Texas Police Crash $250,000 Drone into Lake
in Content > Safety

A $250,000 law enforcement drone has crashed into a lake in Texas.
The Montgomery County Sheriff's Office (MCSO) says that during an exercise, the approximately 49-pound ShadowHawk, manufactured by Vanguard Defense Industries, plunged into Lake Conroe after a malfunction, according to an article by the
Houston Chronicle
.
Consequently, divers are scouring the lake bottom in hopes of recovering the unmanned aerial vehicle (UAV).
The MCSO purchased the aircraft in 2011 using a federal grant. Law enforcement officials use the UAV, which is equipped with a camera and infrared scanning device, for emergency management, missing-person searches and observation of police activities.
The full Houston Chronicle article is available
here
.
Photo courtesy of Vanguard Defense Industries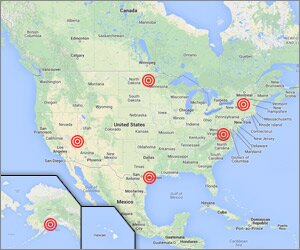 College students enrolled in a course to learn how to fly unmanned aerial vehicles (UAVs) have been told to stay indoors. Although the University [...]
Read More
Canadian officials are investigating incidents in which an unmanned aerial vehicle (UAV) flew near Vancouver International Airport and over Vancouver Harbour, which hosts commercial [...]
Read More
The U.S. Department of Justice's National Institute of Justice (NIJ) has issued a request for proposals to develop, host and maintain an online flight [...]
Read More