North Dakota Innovation Center Snags UAS Tenant
in Content > Business Operations

Virginia-based software company VirtualAgility has
signed on
as one of the first unmanned aircraft system (UAS) tenants at the University of North Dakota (UND) Center for Innovation Foundation's technology incubator.
The UND Center for Innovation Foundation is a venture development organization, and VirtualAgility is the provider of Virtual AirBoss, software designed to help simplify the process of capturing, sharing and reporting on UAS activities.  
"We are extremely impressed by the UND Center for Innovation's commitment to emerging technology and the breadth and depth of the talent pool available in North Dakota," says Stuart Rudolph, president and CEO of VirtualAgility. "As we expand our UAS offerings, North Dakota provides the necessary infrastructure to support our plan to become the premier provider of UAS information management."  
"It is exciting to see VirtualAgility recognizing new business opportunities with UAS in North Dakota and taking steps to establish a presence here," comments Brian Opp, manager of aerospace business development at the North Dakota Department of Commerce.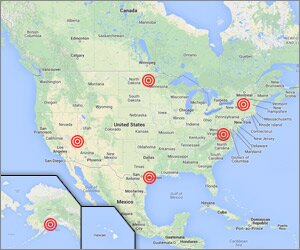 College students enrolled in a course to learn how to fly unmanned aerial vehicles (UAVs) have been told to stay indoors. Although the University [...]
Read More
Canadian officials are investigating incidents in which an unmanned aerial vehicle (UAV) flew near Vancouver International Airport and over Vancouver Harbour, which hosts commercial [...]
Read More
The U.S. Department of Justice's National Institute of Justice (NIJ) has issued a request for proposals to develop, host and maintain an online flight [...]
Read More