PrecisionHawk to Work with NASA on UAS Traffic Management System
in Content > UAV Safety

PrecisionHawk
- a manufacturer of unmanned aerial vehicles (UAVs) and cloud-based software to collect, manage and analyze aerial data across civilian applications - is joining the NASA collaboration to build a traffic management system for drones.
PrecisionHawk and NASA, as well as
other partners
, will work together to test, on a broader scale, a wide range of UAVs in real-world scenarios.
In January, PrecisionHawk launched the working prototype for a
low altitude tracking and avoidance system
(LATAS) to serve as a solution for the safe integration of drones into national airspace. By bringing this operational tracking system to the conversation, the company explains, it will have the ability to outfit every UAV platform - commercial or hobbyist - with the technology to send real-time flight data transmission based on worldwide cellular networks.
"To provide a scalable means for drones to be integrated into an overall [Universal Transverse Mercator (UTM)] system, you need a hardware solution that will work on a platform regardless of size or weight," says Tyler Collins, PrecisionHawk's director of business development and the creator of LATAS. "Currently, manufacturers that are working to integrate their specific systems in a UTM are leaving out a huge network of drone users, including the hobbyist unmanned vehicles, which comprise the majority of the space."
As NASA continues to develop a workable UTM, LATAS will have the potential to serve as the hardware addition for each drone attached to that overarching system, says PrecisionHawk. LATAS is small (3x2x1 inches) and light (100 grams) and operates on networks speeds as low as 2G.
"As NASA continues to add features to system, we will work closely to make sure the LATAS feature set complements the landscape of the UTM," said Collins. "This relationship with NASA reinforces our mission to progress the commercial UAS landscape in the United States by utilizing
safe and efficient solutions
."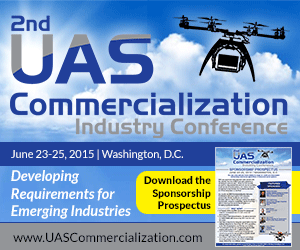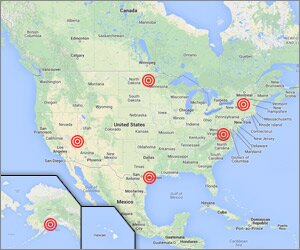 PrecisionHawk - a manufacturer of unmanned aerial vehicles (UAVs) and cloud-based software to collect, manage and analyze aerial data across civilian applications - is [...]
Read More
The Mid-Atlantic Aviation Partnership (MAAP) at Virginia Tech has completed a test flight of a fixed-wing unmanned aircraft to inspect an energy pipeline route. [...]
Read More
In collaboration with HeliVideo Productions, FOX Sports has tested out unmanned aerial vehicles (UAVs) for capturing footage of a sports event. HeliVideo, which has [...]
Read More