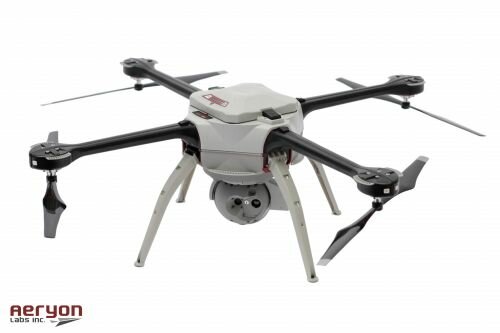 Unmanned Systems Canada has announced what it says is the country's first federally approved unmanned aircraft system (UAS) flight taking place beyond the visual line of sight (BVLOS).
Flying at the Foremost UAS Range in Alberta, Ventus Geospatial – based in Lethbridge/Calgary, Alberta – became the first company to meet the stringent criteria required to fly a UAS under BVLOS conditions, says Unmanned Systems Canada, which is a nonprofit association promoting the growth of the Canadian unmanned systems community.
Working in conjunction with Canadian Unmanned Inc., Ventus Geospatial conducted flight trials with the Aeryon SkyRanger multi-rotor drone from Aeryon Labs, based in Waterloo, Ontario. Additional flights will be conducted with the fixed-wing C-ASTRAL Bramor UAS.
"This year we entered our second decade of working with Transport Canada on developing UAV regulations," says Mark Aruja, chairman of Unmanned Systems Canada. "We expect the approval shortly of several more applications for BVLOS operations at various locations across Canada. This will enable our industry to continue to build value for our customers and stimulate new markets."
Dave Kroetsch, president and CEO of Aeryon Labs, adds, "Transport Canada continues to be a progressive airspace regulator, establishing standards and guidelines, like BVLOS, that enable safe UAS operations within Canada. Aeryon is proud to support Transport Canada and our aviation partners using the SkyRanger, which is the first [vertical takeoff and landing] sUAS to conform to the requirements established by Transport Canada for UAV system airworthiness and design."