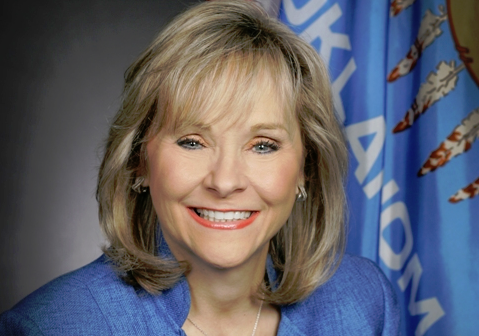 Gov. Mary Fallin, R-Okla., has signed into law H.B.2599, which prohibits unmanned aircraft system (UAS) operators from flying near critical infrastructure in Oklahoma but, at the same time, allows approved pilots to fly as prescribed by the Federal Aviation Administration (FAA).
Co-sponsored by Sen. Ron Sharp and Rep. Justin Wood, the bill defines "critical infrastructure" as locations that are completely fenced in or obviously marked to prevent intruders: e.g., refineries, electric power generation facilities, gas processing sites, water treatment plants and dams, says Sharp.
The legislation does not affect the government, law enforcement, the owner of the critical infrastructure facility, and operators authorized by the FAA to conduct operations over that airspace. The bill says drones cannot fly less than 400 feet above ground level at the site or past the infrastructure's fence lines.
After the bill was passed in the Senate last month, Sharp noted, "Concerns have been raised that this bill isn't needed because federal regulations already prohibit unmanned aircraft over such facilities. However, the FAA regulations are only guidelines to pilots and operators of unmanned aircraft to avoid such airspace, but there is not a strict prohibition currently."
The governor notes the importance of allowing commercial UAS operators to conduct business as they are authorized to do. Fallin says FAA-approved drone pilots are "already held to federal standards that are more rigorous than those for hobbyists or recreational flyers and are also subject to a federal permitting process."
Thus, she says, "more regulation is not needed to protect the public interest."
Forcing these operators to comply with a separate set of rules, she adds, "would not only be inconsistent with FAA regulation, but also could force commercial operators to seek the written consent of the facility owner or operator prior to flight – a task so logistically difficult as to functionally disallow commercial [unmanned aircraft] operations in Oklahoma."