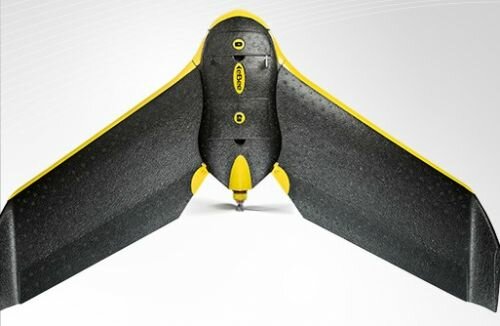 The Small UAV Coalition
is urging Congress to include in the upcoming Federal Aviation Administration (FAA) reauthorization bill an exemption for micro unmanned aerial vehicle (UAV) operations.
In a letter dated July 23 to Chairman John Thune and Ranking Member Bill Nelson of the U.S. Senate Committee on Commerce, Science, and Transportation and Chairman Kelly Ayotte and Ranking Member Maria Cantwell of the Subcommittee on Aviation Operations, Safety and Security, the Small UAV Coalition writes as follows:
"The upcoming reauthorization of the Federal Aviation Administration provides Congress with an opportunity to expedite the growth of the small unmanned aerial systems (sUAS) industry, which is poised to benefit nearly all sectors of the U.S. economy.
"We have previously shared with your staff a detailed set of legislative provisions intended for the Committee's consideration as part of an FAA reauthorization bill, and we take this opportunity to highlight one of those provisions for your consideration, the authorization of commercial operations of 'micro' UAVs, those weighing less than 4.4 pounds."
A micro UAV rule was first proposed in December by Brendan Schulman, formerly head of law firm Kramer Levin Naftalis & Frankel LLP's UAS practice group, who now serves as DJI's vice president of policy and legal affairs. This proposed regulation covers UAVs weighing under 3 pounds.
The coalition notes that the FAA did, indeed, say (in its proposed rules) it was keeping the door open for the possibility of including a micro UAV rule in the final rules.
The Small UAV Coalition "applaud[s] the FAA for recognizing that micro UAVs have a much lower risk profile than larger drones" but encourages Congress to authorize micro UAV operations before the final rules come out.
It brings up the senseFly eBee, which weighs 1.5 pounds and is authorized to be flown through 30 different Section 333 exemptions in the U.S., but "is in wide use across the world for purposes related to agriculture, mining, surveying, humanitarian aid, GIS and environmental protection."
However, the Small UAV Coalition says, because "hundreds of applications for use of the eBee and other micro UAVs through the Section 333 exemption process remain pending at the FAA," micro UAV usage is still hindered.
"We appreciate the opportunity to work with the Committee to help advance the small UAS industry," concludes the letter, signed by Michael Drobac, executive director, and Greg S. Walden, chief aviation counsel.