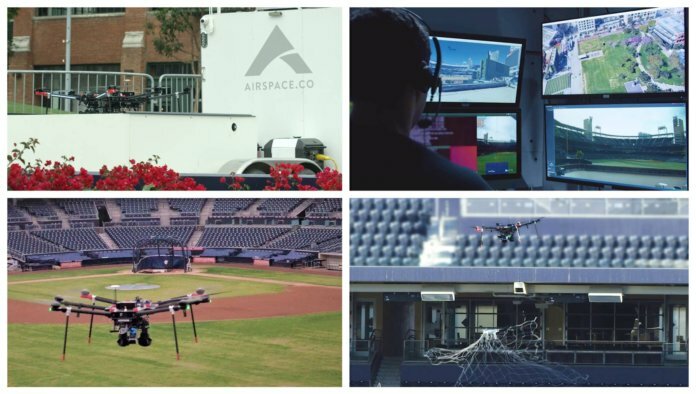 Airspace Systems Inc., a Silicon Valley-based manufacturer of an autonomous drone defense system, has raised $20 million from a Series A funding round led by Singtel Innov8, the venture capital arm of Singtel, along with participation from s28 Capital and previous investors Shasta Ventures and Granite Hill Capital Partners.
As part of its investment, Jeff Karras, managing director of investments at Singtel Innov8, will join Airspace's board of directors.
"Demand for protecting stadiums, commercial buildings, power plants and, for that matter, any other public venues from potential drone threats is growing rapidly," Karras says. "There are a number of important drone defense technologies flooding the market, but there has not been one which integrates all the best capabilities under a single platform until the solutions developed by Airspace."
Airspace was founded by engineers who previously worked at Apple, Google and Cisco Systems and was backed by early investors of Nest, Palantir and Skype. Jaz Banga, co-founder and CEO, says the company will use the latest funding to produce the Airspace Command Center (AC2), a comprehensive drone defense system, at scale and expand its Silicon Valley-based machine vision, autonomous navigation and embedded systems teams.
Airspace says its solution identifies potential threats in the sky. When a rogue drone is spotted, it deploys a variety of countermeasures, including the company's proprietary Airspace Interceptor, which autonomously navigates and reacts to a rogue drone's every move and then safely captures and removes enemy drones to avoid collateral damage. The company uses artificial intelligence, machine vision and deep-learning neural networks to defend against complex drone threats faced by public event venues, military personnel and law enforcement agencies, for example.
"We're leveraging the bleeding edge of artificial intelligence, computer vision, high-speed robotics and neural networks to create something like a firewall in the sky," says Banga, who serves as on the Federal Aviation Administration's Drone Advisory Committee. "We're building the complete drone security system that lets the good drones in and keeps the bad ones out."
"The future of stadium security is no longer a 2D but rather a 3D problem," adds Rohit Gupta, partner at Sterling VC, an early investor in Airspace Systems. "Drones are the growing threat on everyone's minds." Sterling VC is a venture capital fund backed by Sterling Equities, which is also the principal owner of the New York Mets.