Last summer, when the Federal Aviation Administration (FAA) announced its long-anticipated rules for commercial drone operations, administrator Michael Huerta highlighted the agency's intention to approve operations not prescribed in the rulemaking – e.g., those taking place at night, beyond the visual line of sight of the operator and above people.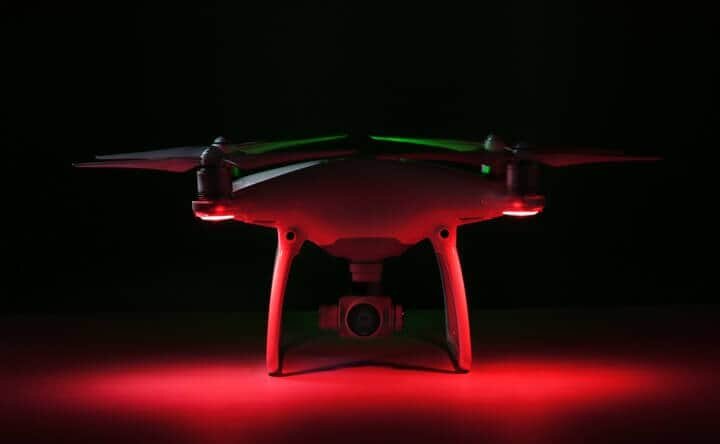 "Our focus is to make this as streamlined as possible," he said. "We do not envision this being a very burdensome process." Now, since August, the FAA has issued more than 300 waivers.
So, what's this process been like, and how are companies reaping the benefits of their waivers? Unmanned Aerial Online spoke with a few companies that have scooped up an approval to fly at night – the type of operation overwhelmingly comprising the FAA's issued waivers.
For Chicago-based UpLift Data Partners, which has already been flying unmanned aircraft systems (UAS) for the past year-and-a-half – for example, to survey construction sites – the process of obtaining its nighttime approval was "stringent," according to Suzanne El-Moursi, president of the company.
"The FAA wanted to see our standard operating procedures and how we modified them to account for night operations," she explains. Notably, considering the waiver grants the entire UpLift Pilot Network the approval to fly at night, the company also had to prove its "night-certification protocol," she says.
Specifically, as explained by Chuck Ferrell, founder of Pennsylvania SkOps, after he applied for his waiver, the FAA requested more information regarding a "method for the remote pilot to see and avoid other aircraft, people on the ground, and ground-based structures and obstacles during darkness," as well as a "method to increase conspicuity of the UAS to be seen at a distance of three statute miles, unless a system is in place that can avoid all non-participating aircraft."
Ferrell points out that he filed his initial application in mid-December, received the request for more information on Jan. 5, and got the good-to-go from the FAA on Jan. 19.
"When you consider the holidays were mixed in and their request for additional information, the turn-around time was exceptional, in my opinion," he says.
For Great Lakes Drone Co., headquartered out of southwest Michigan, preparation – albeit maybe a little more than was needed – was key.
According to Reyna Price, the company's sales and marketing director, Great Lakes Drone Co. didn't exactly know what to expect going into the waiver approval process.
"The overall process was a gamble initially, as we had no idea what they were looking for in the waiver application," she says. As a result, the company provided the agency a "huge narrative" that detailed information such as training protocols, flight safety plans and more – which proved successful in the end, Price explains.
Getting to work
UpLift, which has extensive experience commercially flying drones in the daytime – especially for "preventing construction mistakes and helping projects achieve peak performance," says El-Moursi – is finding nighttime flying most useful for two applications: thermal roof inspections and live video broadcasting. Notably, last year, the company (before it even received nighttime approval) assisted with news coverage on Alberta's wildfires; now, UpLift can offer aerial video coverage in the dark, as well.
According to Ferrell, Pennsylvania SkyOps, which is headquartered in a "rural area in central Pennsylvania," also previously conducted commercial operations for a variety of applications before the new Part 107 drone rules came out last summer, but the ability to fly at night is adding a new spin to things.
"The night waiver allows me to be much more creative in meeting the needs of my clients," he says. "For example, now I can shoot news stories 24 hours a day."
Before, Ferrell explains, he would have to turn down jobs such as covering "significant weather events" or "large fires" if they occurred at night – and even getting shots of Christmas lights. (After all, they can be quite impressive; I'm looking at you, ABC's "Great Christmas Light Fight.")
"It also opens up many opportunities for still photography and videography," says Ferrell, who recently obtained a FLIR infrared camera, which has proven particularly useful at night for "more accurate thermal inspections."
Having opened for business after the Part 107 rules came out, Great Lakes Drone Co. is a bit newer to the commercial drone biz, but, nonetheless, has been busy in many verticals.
"This ability [to fly at night] has opened many doors and service availabilities," says Price, who explains that the company is working with public safety agencies, farming businesses, construction companies and cinematography/news firms.
Interestingly, Great Lakes Drone Co. has also formed a new division, dubbed The Drone Light Show, dedicated to "bringing automated light shows to the mainstream U.S. market," she says. Remember Lady Gaga's Super Bowl halftime show with all those drones? Well, Great Lakes Drone Co., which also has a waiver to fly multiple drones at once, plans to go that route, too.
Playing by the rules
The ability to fly at night is, indeed, proving to be a boon for commercial drone ops, but how easy is it to get the job done in compliance with the FAA's requirements?
First, as Ferrell points out, he must use visual observers (VOs) during the operation – which can be somewhat of a burden.
"If you're going to shoot a time-sensitive news story, gathering the 'crew' can cost you some time," he says. However, he notes that the "increased safety" of having the VOs is "well worth the sacrifice of a few minutes." Ferrell also says night flying requires him to take the time to "scout the site during the day and note any safety problems that might not be apparent at night."
Another rule to abide by, according to UpLift's El-Moursi, is equipping the aircraft with "approved lights."
For example, up in Saskatchewan, drone manufacturer Draganfly announced earlier this week that it was working with SureFire LLC to incorporate LED technology into its UAS. In April 2016, touting the very first FAA approval for commercially flying drones at night, Toronto, Ontario-based Industrial Skyworks got the OK to fly the light-equipped "SkyBEAM" drone, developed in partnership with Tremco Roofing.
Additionally, a "major drawback" of the nighttime waiver, says El-Moursi, is that Certificates of Authorization that apply to flying in the daytime do not apply to flying at nighttime; therefore, companies must "file for two separate authorizations to fly in the same place at day or at night."
Price, who says the waiver is "fairly outlined from an operational perspective," also brings up the fact that the drones cannot fly higher than 200 feet above ground level and can only operate in Class G airspace (unless additional approval is obtained).
Although she says the company has had a bit of difficulty equipping some of its smaller drones with the necessary lighting, she does not see any notable downsides to the flying requirements. In particular, she feels the 200-foot ceiling is "more than reasonable" for Great Lakes Drone Co.'s needs.
Although the FAA hasn't reported any new waivers for beyond-Part 107 drone operations since Jan. 23, nighttime operations are clearly getting a head start in the commercial drone industry's quest toward full UAS integration – and living up to the FAA's promise of a more streamlined approval process.