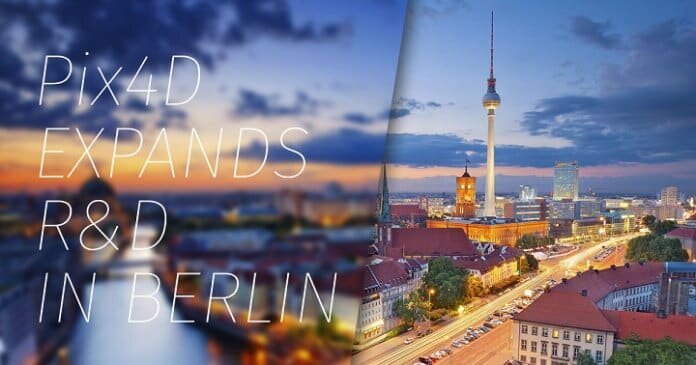 Pix4D, a provider of drone mapping software, has opened up a new research and development (R&D) office in Berlin, Germany. Based in Switzerland, the company also has other offices in San Francisco and Shanghai, China.
The office in Berlin will continue to develop vertical applications and enhance Pix4D's strength in low-level computer vision and photogrammetry, the company says.
"This investment is possible due to the substantial growth of Pix4D, doubling its turnover every year since 2011, reaching $14 million in 2016," says Pix4D's founder and CEO, Christoph Strecha. "We see that professional mapping applications on Pix4D's desktop and cloud continue to grow rapidly. Application-specific features and an improved understanding of our marketplace will increase this speed even more."
Pix4D says it is accepting applications for R&D positions and support staff at the new office.