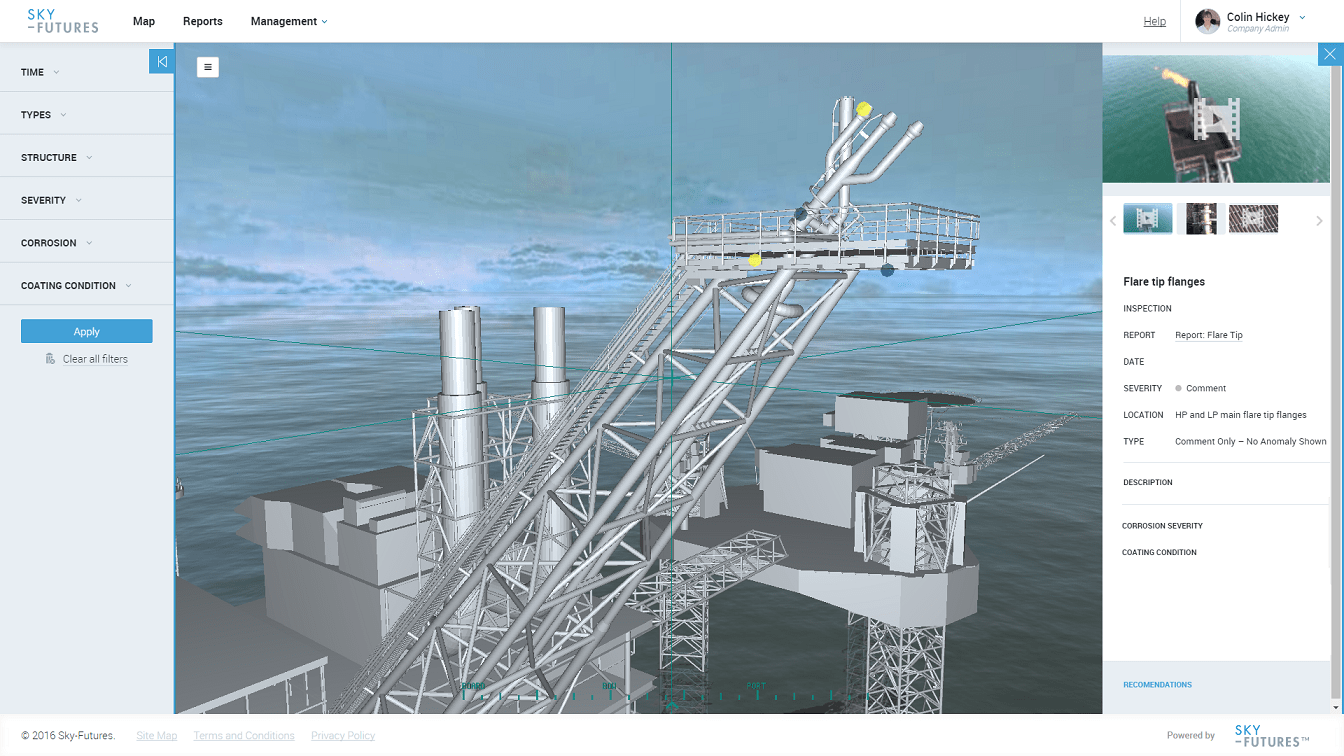 International oil and gas (O&G) company Eni has secured a three-year contract with Sky-Futures, which provides drone-based inspection services to global industrial markets.
Italy-based Eni, one of the largest global operators in the energy sector, operates in 66 countries. Sky-Futures enables enterprises to perform safe and cost-effective inspections via unmanned aircraft for a variety of vertical infrastructures, including O&G, renewables, utilities, telecoms and bridges.
"By partnering with Eni, we can further enhance the benefits on offer by analyzing and forecasting operational issues before they happen," comments James Harrison, CEO and co-founder of Sky-Futures.
Sky-Futures also provides inspection analyses and reports via its Expanse software. In turn, through the cloud, clients can access information on their assets immediately and securely and from anywhere in the world.