DroneDeploy, provider of a cloud software platform for commercial drones, has released its new integrated iOS and Android app, which allows users to autonomously fly and capture images, as well as analyze their drone imagery directly within their mobile device.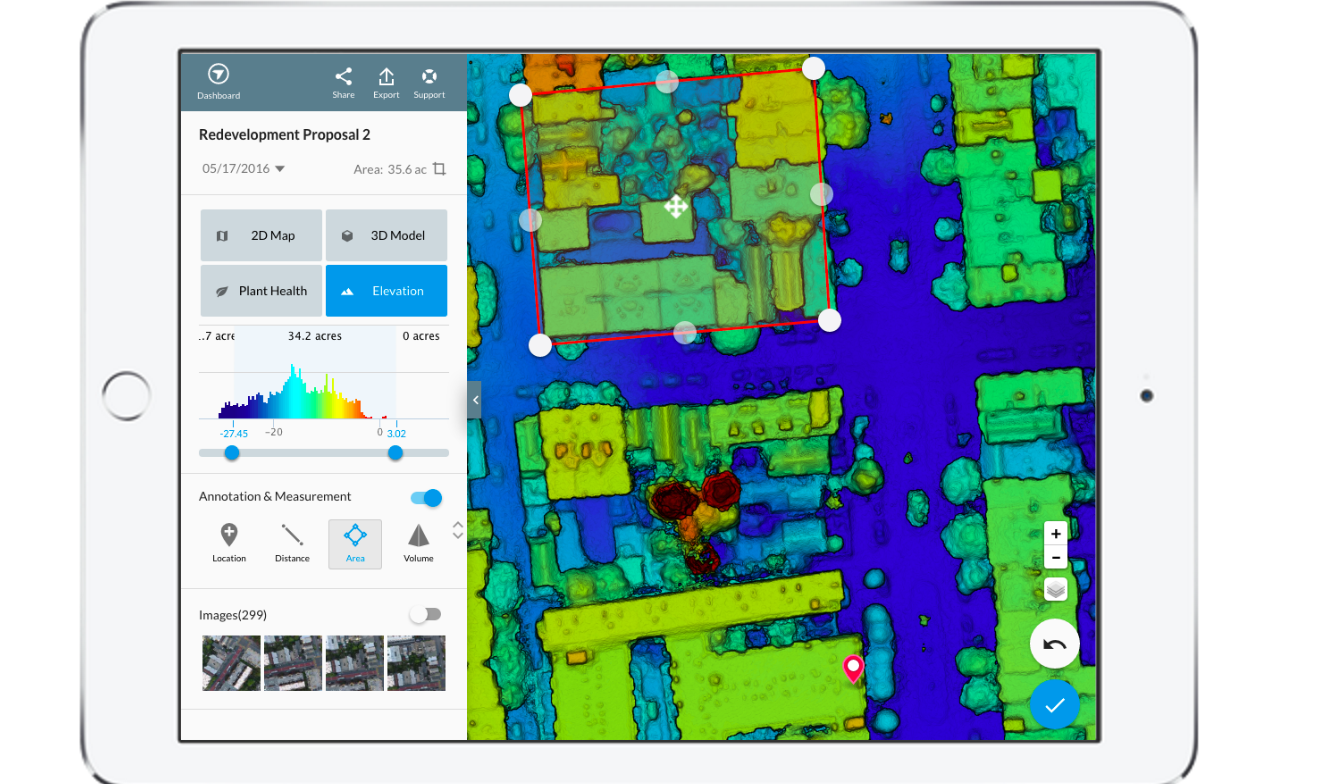 The free app supports DJI's latest drones for automated flight, including the Phantom 3 Pro, Phantom 3 Advanced, Inspire 1, Inspire 1 Pro and Matrice 100. Operators of non-DJI drones can use the DroneDeploy map engine to process geo-tagged images from any drone manufacturer and leverage the redesigned app to view their maps and 3D models in the field.
According to DroneDeploy, the new app enables faster and smoother transitions between drone flight and data analysis. Other new elements include intuitive interactive touch and constrasting colors for better outside viewability.
The app also includes enhanced flight-planning features, such as the ability to rotate the flight direction and easily select the starting waypoint when continuing previous missions. It also includes an entirely new central dashboard designed to help users quickly sort through their aerial maps.
"Automating drone flight and image capture is critical but only half the story," explains Mike Winn, CEO and co-founder of DroneDeploy. "The real value is in deriving insights from the data. By creating an integrated app which includes both drone flight and data analysis, we're helping our users better extract insights while in the field, giving them a competitive advantage."