The FAA's highly anticipated final rulemaking for small commercial unmanned aircraft systems (UAS) in the U.S. is here at last.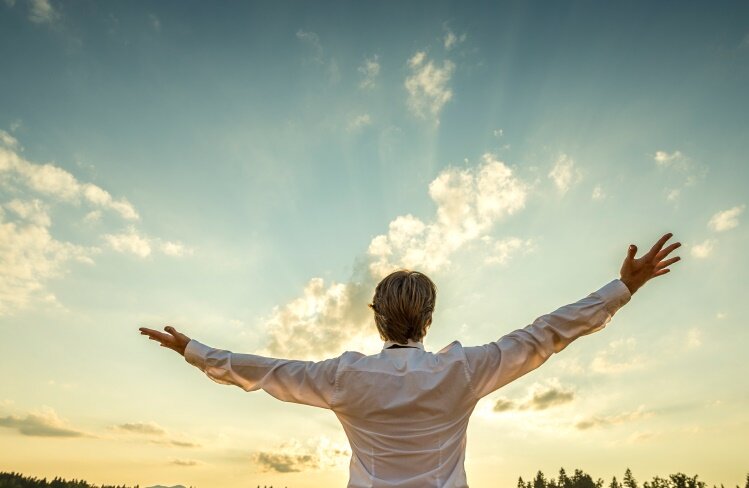 During today's White House conference call unveiling the rulemaking, called Part 107, Anthony Foxx, U.S. secretary of transportation, stressed the "rapid evolution of unmanned aircraft" in recent times and, in turn, the need to "strike a balance between innovation and safety."
In February 2015, the FAA released its proposed rules, which were followed by thousands of comments from the public on how to proceed to the final rules, which will take the place of the Section 333 exemption process – the current method by which entities can fly UAS for commercial purposes.
Operators that currently have Section 333 exemptions will have the option of continuing to fly under their exemption parameters (until it expires), or they may begin following the regulations set forth in Part 107. In addition, Part 107 does not apply to hobbyist drone pilots.
Taking effect in late August (60 days from now), the rules state that UAS must stay under 400 feet in altitude and can fly up to 100 miles per hour. However, if the aircraft is operated "within a 400-foot radius of a structure," it can be flown higher than 400 feet.
"Allowing higher-altitude small UAS operations within a 400-foot lateral limit of a structure will enable additional operations (such as tower inspection and repair) while maintaining separation between small unmanned aircraft and most manned aircraft operations," the FAA explains in the rulemaking.
Part 107 – which governs only drones weighing under 55 lbs., including payload – states that UAS may not be flown beyond the visual line of sight (BVLOS) of the operator, over any people who are not directly involved in the flights (unless they are under "covered structures") or during the nighttime. However, the aircraft can be operated under "civil twilight" – 30 minutes before and after sunrise and sunset, respectively – as long as it has "appropriate anti-collision lighting," the FAA says. In addition, a visual observer is not required.
So, how does one get the green light to fly commercially? Under the new rules, operators need not possess a manned aircraft pilot license (as prescribed in the Section 333 process) but, rather, either a "remote pilot airman certificate with a small UAS rating," which they can get via an aeronautical test at an "FAA-approved knowledge testing center," or an "existing non-student Part 61 pilot certificate." In addition, being under the supervision of someone with remote pilot authorization is also sufficient. (More information on becoming a remote pilot can be found here.)
The FAA notes that a TSA background check will also be required for certification, and operators must be at least 16 years old (as opposed to the 17-year age requirement the FAA first proposed).
Before each flight, the FAA is mandating that the operator conduct a "pre-flight visual and operational check" of the drone: i.e., making sure all "safety-pertinent systems are functioning properly," as the agency puts it.
Although there still exist line-of-sight restrictions, which would eliminate BVLOS drone deliveries, the rules state that "transportation of property for compensation or hire" is, indeed, allowed – provided the payload stays under 55 lbs.
During the conference call, when asked specifically about the future of delivery via drone, FAA Administrator Michael Huerta did not give a specific timetable on when it could become a reality, but he pointed to "very active research" being done to further drone flights taking place over people or beyond the operator's visual line of sight: e.g., through the FAA's Pathfinder program.
Although the final rules lay out a clear set of operating standards, the FAA is stressing its desire to be flexible: For instance, want to fly at night? Apply for a waiver. Want to fly BVLOS? Apply for a waiver. Want to fly more than one drone at once? Again, apply for a waiver.
As long as operators can "demonstrate how to ensure safety and visibility," Huerta explained during the call, they are welcome to seek additional authorization from the FAA, which plans to facilitate the waiver process through a Web-based portal.
"Our focus is to make this as streamlined as possible," he said. "We do not envision this being a very burdensome process."
Foxx added that the final rulemaking is not the be-all, end-all of drone rules in the U.S.
"This is not the only step we will take. There will be more steps along the way in the safe integration of UAS into national airspace," he said.
For example, the FAA recently announced the creation of a permanent advisory committee to help shape UAS integration, and on April 1, a separate FAA-established committee came up with recommendations for creating a "flexible, performance-based proposed rule" for small UAS operations taking place over other people.
"We are part of a new era in aviation, and the potential for unmanned aircraft will make it safer and easier to do certain jobs, gather information and deploy disaster relief," Foxx says in a release. "We look forward to working with the aviation community to support innovation while maintaining our standards as the safest and most complex airspace in the world."
The full rulemaking can be found here.