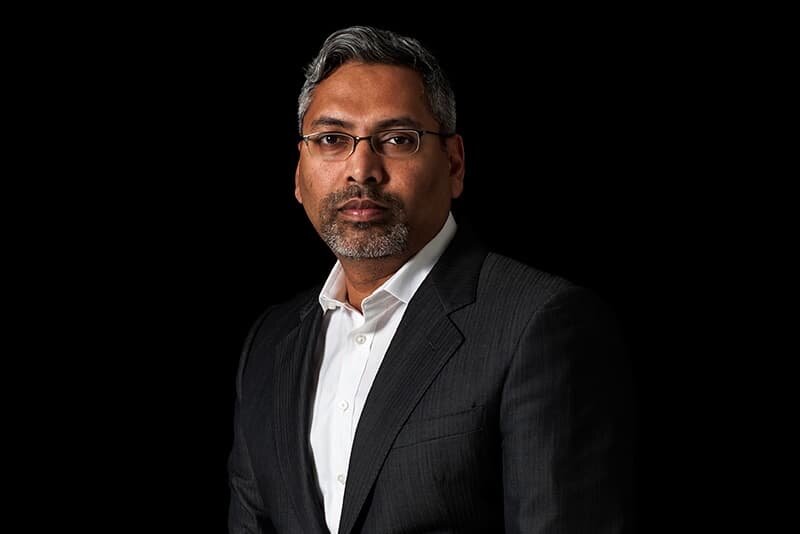 Kespry, an aerial intelligence platform provider based in Menlo Park, Calif., has announced an executive shakeup: George Mathew, formerly with self-service analytics software provider Alteryx, is now the company's chairman and CEO.
Mathew, who was most recently president and chief operating officer of Alteryx, has 20 years of experience at growth-oriented technology start-ups, as well as software providers such as salesforce.com and SAP, says Kespry.
Mathew takes the reins from founder and first-time CEO Paul Doersch, who led the team that developed and commercialized Kespry's drone system. Doersch remains a shareholder in the company.
Kespry provides an automated and fully integrated drone system that companies can deploy at scale. Users can use the cloud-based service to collect, analyze and share aerial information. Kespry says its customers are spread across aggregates, construction and surveying industries, including Fluor, Lehigh Hanson/Heidelberg, Sully-Miller/Colas USA, Terus Construction, Webcor, Whitaker Contracting, and Woolpert.
The company is funded by venture capital firms and global technology investors, including Lightspeed Venture Partners, DCM Ventures, Spectrum 28 and Wilson Sonsini.
"For the past several years, [Mathew] has lived at the intersection of analytics, big data and cloud computing – all of which are critical to where the industrial drone market is going as the use of drones and the data they provide spreads globally," comments John Vrionis, general partner at Lightspeed Venture Partners and a member of the Kespry board of directors.
"Kespry has quickly and methodically carved out a compelling and highly differentiated position in the industrial drone space," says Mathew. "By developing a highly integrated end-to-end solution that provides customers unique aerial insights and analytical models, Kespry is enabling markets such as insurance, aggregates and construction to imagine new uses that were not previously possible."