Melbourne, Fla.-based Harris Corp. has received a two-year Research North Dakota grant to help develop what the company calls a first-of-its-kind solution to enable beyond-visual-line-of-sight (BVLOS) operations for unmanned aircraft systems (UAS).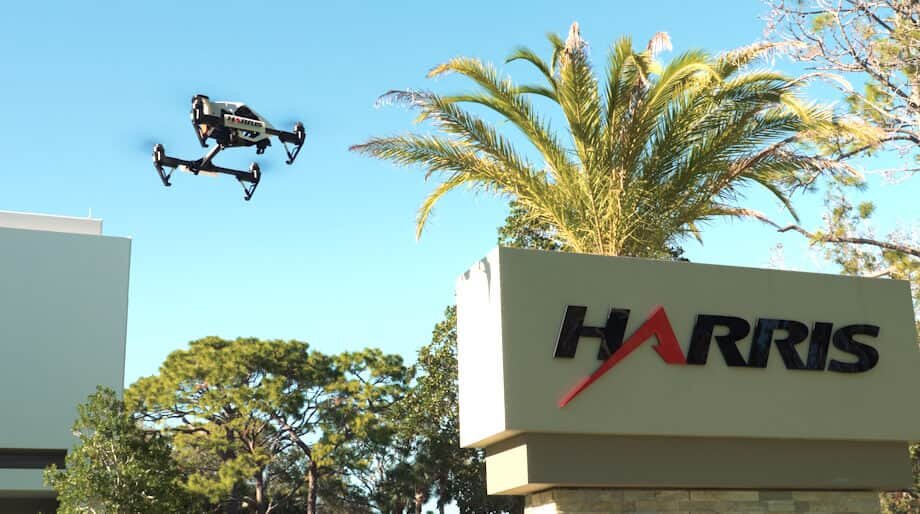 Yesterday, representatives from Harris and North Dakota announced the partnership agreement to create a UAS network that will provide a range of aviation-grade services for BVLOS drone operations.
Harris will partner with the University of North Dakota and the Northern Plains UAS Test Site to develop the network infrastructure system under a Research North Dakota grant awarded by the North Dakota Centers of Excellence Commission. It is a continuation of a previous grant that included development and a risk and safety assessment of UAS detect-and-avoid technology. The UAS BVLOS network will be developed within the Grand Forks-to-Fargo corridor.
Harris is working to create a regional infrastructure that is scalable to the state of North Dakota – and eventually to the entire country, the company says, adding that developing this infrastructure will help accelerate regulatory approval of BVLOS UAS operations.
"By collaborating with the University of North Dakota and Harris, the Northern Plains UAS Test Site will have the opportunity to evaluate, develop and implement a UAS network and airspace services," comments Nicholas Flom, executive director of the federal test site. "This network will create a real-world environment for users to develop, test and certify new products and services."
Harris says it is looking to partner with end-users in the area, such as railroads and electric utility companies, to create UAS test scenarios.
"North Dakota is committed to creating an environment where organizations like Harris Corp., the University of North Dakota and the Northern Plains UAS Test Site may pursue new and exciting opportunities with UAS," adds Brian Opp, manager of aerospace business development at the North Dakota Department of Commerce.