New Technology: Bring Drone Imagery Straight to PC, Smartphone
in Content > Imaging and Sensors

Unmanned Aerial Systems Inc.
(UAS Inc.) has announced a new project to develop a software application that will downlink drone imagery to a customer's computer or smartphone.
The developer has launched an Indiegogo
campaign
to provide funding for research and development, including writing and testing the software, as well as hardware adjustments on its latest commercial unmanned aerial vehicle (UAV).
UAS Inc., which stresses that it wants to include its customers in the advancement of the technology, names a campaign goal of $40,000 and an end date of Sept. 11.
"In the last four years, we have succeeded in integrating advanced aerial photography into our UAV technology," notes James McDonough, CEO of UAS Inc. in Alexandria, Va., in a release. "As full integration of commercial unmanned air vehicles in United States airspace begins in 2015, UAS Inc. will introduce customers to the next-generation concepts-of-operation for commercial UAVs and their communication systems."
UAS Inc. drone cameras will uplink videos directly to the company's website. Viewers will be able to view videos and other images using the proprietary software application on their computer, tablet, smartphone or other device, where they can zoom in on the images and read the geo-referenced latitude and longitude.
The images will be in near real time and may include search-and-rescue operations, precision agriculture, security operations and pipeline safety operations.
UAS Inc. expects to deliver a full imaging downlink system to customers by summer 2015.
More information on the Indiegogo campaign can be found
here
.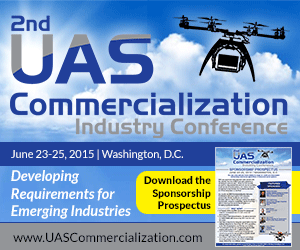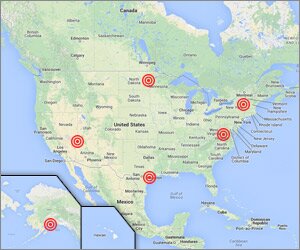 EagleView Technology Corp. - a provider of aerial imagery, data analytics and GIS solutions - has announced an unmanned aerial systems (UAS) research project [...]
Read More
Telecom provider T-Mobile will now use an Aerialtronics unmanned aerial system (UAS) to inspect 5,000 antennas in the Netherlands. Aerialtronics will also provide UAS [...]
Read More
PrecisionHawk - a manufacturer of unmanned aerial vehicles (UAVs) and cloud-based software to collect, manage and analyze aerial data across civilian applications - is [...]
Read More