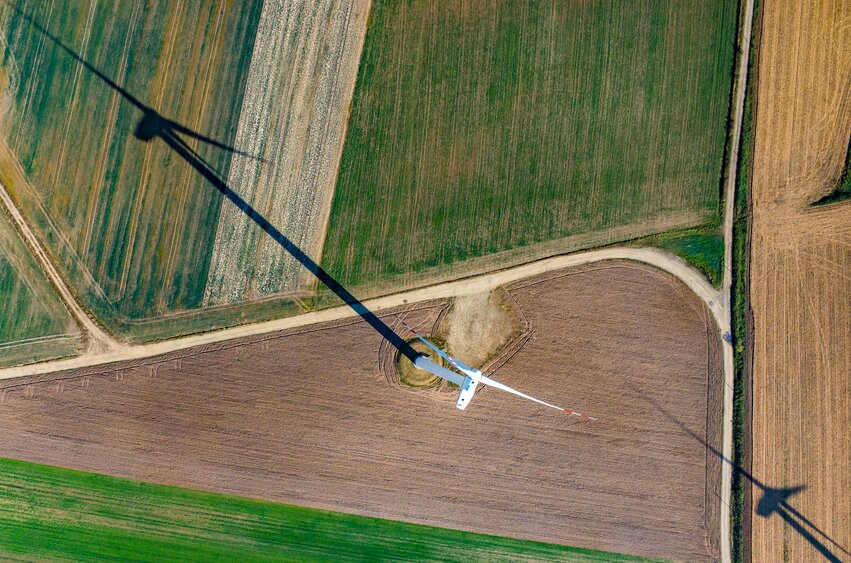 ABS Group, a provider of technical inspection and verification services to the global power and wind energy industries, has signed an agreement with DroneView Technologies to deliver wind turbine inspections using unmanned aerial vehicles (UAVs).
According to Ted Hofbauer, ABS Group's director of renewables business development, the new partnership will initially focus on the North American market. Headquartered in Houston, ABS Group operates in more than 30 countries and is a subsidiary of ABS, a marine and offshore classification society.
Potential damage to wind farm equipment will be surveyed using a drone controlled by a certified, licensed operator from DroneView Technologies. The UAV-captured photos and/or video will then be analyzed by an ABS Group turbine specialist. Based on the analysis, the team will offer the wind farm operator recommendations for operation and/or repair.
The data computed by the drone and transmitted in real time to the operator can be stored in a maintenance archive of data for future reference, the companies note.
"Drone wind turbine inspections are a game-changing solution for the wind industry – providing safer inspection techniques, faster turnaround times, lower operations and maintenance costs, and improved reliability," says Hofbauer.
"Current practices for inspections of blades have been made by climbing crews, which can be high-risk, costly and time-consuming," he adds.