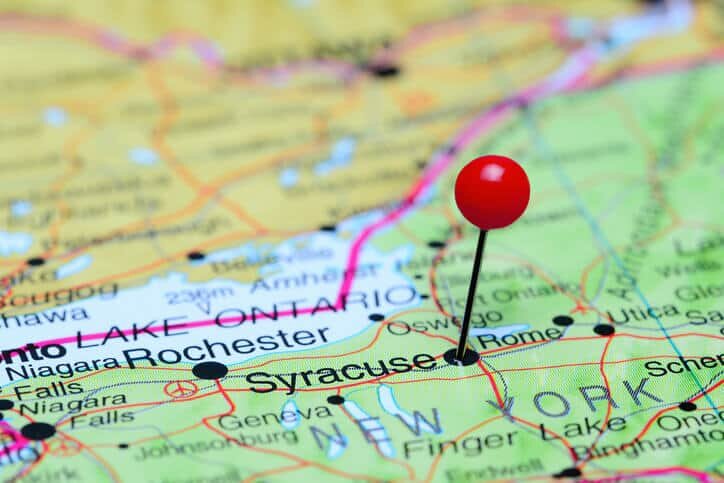 Gov. Andrew M. Cuomo, D-N.Y., has announced AutoModality, a drone team originally out of California, as the winner of the $1 million grand prize from GENIUS NY, a business competition focused on unmanned systems, cross-connected platforms and other technology-based sectors in central New York.
GENIUS NY, a yearlong business accelerator, awarded six finalist teams a total of $2.75 million at its capstone 315 Finals event this week. GENIUS NY, funded by Empire State Development, builds on the progress of CNY Rising, which calls for major investments in the unmanned aircraft systems (UAS) industry in central New York.
During the event, teams pitched their business plans to a panel of judges and a live audience. Following the pitches, all six competitors were awarded one of six investments. The teams, which located to central New York earlier this year, will use the investments to continue to accelerate their growth and expand their presence in the region.
"Central New York is on the fast track to becoming a vital hub for high-tech jobs and businesses to grow and thrive in our state," the governor says in a press release. "By investing in these tech start-ups today, we are investing in the future of this region by ensuring that New York remains a leader in growing the innovation economy for generations to come."
AutoModality creates autonomous drone systems for close-up inspections. The company is particularly focused on the inspection of agriculture and infrastructure assets.
Ascent Aerosystems was awarded the second place prize of $600,000; OmniMesh was named third place, winning $400,000; while three finalists, Akrobotix, EZ3D and SkyOp, all were awarded $250,000. Ascent Aerospace was also named the crowd favorite in a live poll taken during the event.
"Each of the GENIUS NY six teams presented high-quality plans – which made awarding these investments exceptionally difficult for judges," comments competition judge Lawrence Brinker, executive director and general counsel of the NUAIR Alliance, which heads the Federal Aviation Administration test site based in central New York. "Each of these teams are poised to have a positive impact on the UAS industry in the region. I look forward to working with these companies and connecting them to the resources of the NUAIR Alliance in order to foster their growth."
Last November, Cuomo announced $30 million in funding to develop a 50-mile flight traffic management system between Syracuse and Griffiss International Airport to advance the drone industry in central New York.
The state will commit $5 million to support a second round of the business accelerator, GENIUS NY II, for 2018. These applications will accepted for three months beginning in June.