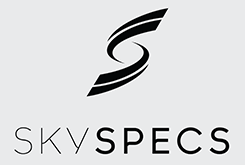 SkySpecs Inc., a provider of collision-avoidance software and an automated drone infrastructure inspection platform, has raised $3 million in Series A funding, led by Venture Investors.
The round also included new investment from Huron River Ventures, Amherst Fund II and Michigan Angel Fund, along with additional investment from Invest Michigan.
SkySpecs says its patent-pending collision-avoidance software has the ability to lock a specified distance from a target object – thus, ensuring maximum safety and reducing the need for pilot or operator training. The company adds that it is working with commercial customers to launch its automated drone inspection service in the first quarter of next year.
"SkySpecs is incredibly excited to be working with Venture Investors, Huron River Ventures and the rest of our Midwest syndicate. We are confident that this group of investors will provide the guidance and resources SkySpecs needs to become the business we've always envisioned," comments Danny Ellis, CEO of SkySpecs.
He says the funding will allow the company to bring its inspection service further into the wind power market, as well as "new infrastructure inspection markets like cell towers, bridges and sewers."
SkySpecs will also deploy the funds to "grow our team, build out our field operations and continue to develop the next generation of autonomous drone software," according to Ellis.
The company, which comprises a team who first met as graduate students at the University of Michigan, will continue to be based in Ann Arbor, Mich.
In May, SkySpecs teamed with UpWind Solutions to establish a partnership for wind turbine blade inspections with unmanned aircraft.