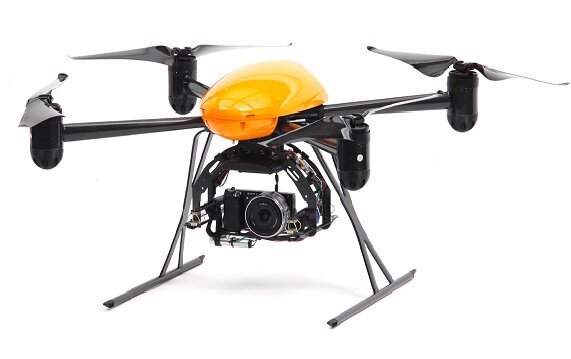 Canadian unmanned aerial vehicle (UAV) company Draganfly Innovations Inc., a wholly owned commercial division of TRACE Live Network, has rolled out a new suite of professionally piloted, commercial UAS services.
Holding a Transport Canada-issued Special Flight Operations Certificate for a good portion of the country, as well as a Federal Aviation Administration Section 333 exemption to operate commercially throughout the U.S., Draganfly pilots are able to carry out a number of UAV operations, including for public safety, aerial photography and cinematography, agriculture, and utilities.
The new suite of services matches experienced pilots with Draganfly's latest UAV technology, as well as multiple, changeable payload systems including high-resolution color camera systems; FLIR thermal imaging; and advanced, multi-spectral data-acquisition systems.
"Commercial use of UAVs is currently experiencing unprecedented growth as it offers an exceptionally cost-effective way to collect unique aerial data which can, in turn, be used to save time, money and lives," says Zenon Dragon, company founder and president. "We have seen a surge in requests for our specialist operators to carry out aerial data acquisition across numerous industries and felt it was time to offer these services on a commercial scale."
Cameron Chell, CEO of TRACE Live Network, adds, "I'm immensely excited as, in just a short space of time, we've been able to put strong, integrated teams in place, able to scale out Draganfly's commercial services offering and take advantage of the major opportunities the market is delivering."